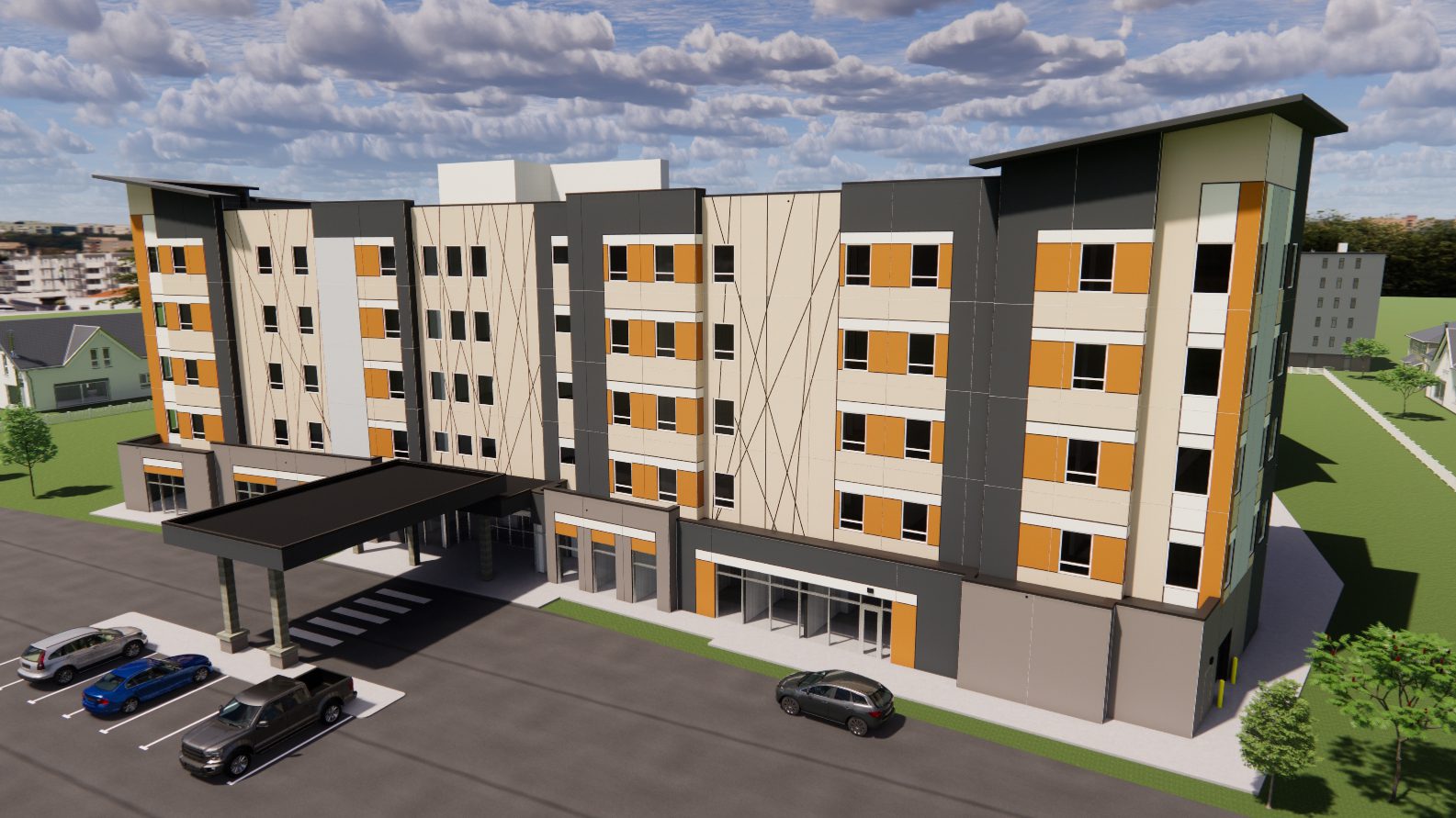 Airdrie, Edmonton, Fort Saskatchewan and Medicine Hat Care Communities
For the last two years, VOSH has been working closely with Connecting Care, Shasta Seniors Living and Points West Living to explored unique, cost-effective variations of DSL4 / DSL4D building designs that would best mirror the Eden Alternative® Philosophy. This approach focuses on shifting from institutional models of care to people-specific values and practices that put the individual first.
Much time was spent working with both clients to ensure that every aspect of the building's design was aligned with the core principles of the Eden Alternative® Philosophy — the result was a unique "Butterfly" design that creates four "cottages". This layout aims to optimize the use of interior spaces and overall functionality of the building, as well as strengthen the sense of community for both residents and staff. With the onset of COVID-19, we discovered that this particular layout would work well for implementing quarantine measures should this be required. With all of the beds for each development funded by Alberta Health Services, this design was well-received by AHS and will be utilized for all the Connecting Care and Points West Living projects that VOSH is currently involved in.
Located in west Edmonton, the 132,466 ft2 Shasta Care Community is a five-storey building with 163 units consisting of studios (including adjoining studios), bariatric units, and a guest unit. Three other Care Communities of a similar design (121,291 ft2 four-storey buildings with 126 units), are located in Airdrie, Fort Saskatchewan, and Medicine Hat, with the first now completed and occupied. For specific information regarding building amenities, services, and the Designated Supportive Living (DSL) program, please visit the Airdrie Care Community website.
We are excited to share that the Airdrie Care Community was recently awarded Re-Thinking the Future – 2022 Global Design and Architecture Award in the Housing (Up to 5 Floors – Built) category! For more information about this award, please visit our Office Culture page.   


AStatus
Airdrie – Completed May 2022
Edmonton, Fort Saskatchewan + Medicine Hat – Construction Phase
Client
Connecting Care | Shasta Seniors Living | Points West Living
Location
Airdrie | Edmonton | Fort Saskatchewan | Medicine Hat, AB
Size
Edmonton – 12,306 m² / 132,466 ft²
Airdrie, Fort Saskatchewan + Medicine Hat – 11,268 m² / 121,291 ft²