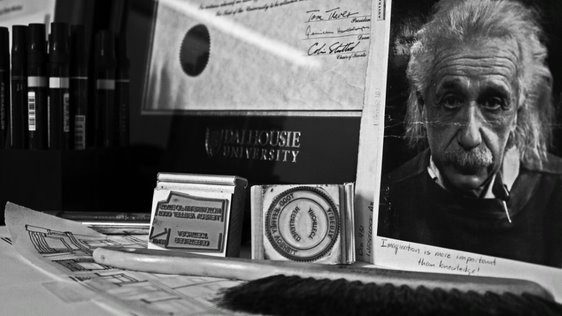 About Us
Our story begins with a line in our old office — a line on the hardwood laminate flooring that marked the first page of VOSH that was first written in 2008. There are other characteristic markers in that office that made up the timeline of our evolution and growth as a firm, which always made for a great narrative whenever new clients or consultants met our team for the first time. From ISIS Design and Architecture Inc. to Voshell Architecture and Design, Inc., our story is one that is bookmarked with creativity, determination and perseverance. We have since moved to our new home, but the first fourteen chapters of our story have been memorable ones and are tightly bound to the spine of VOSH's hardcover book.
As an architectural practice, we naturally gather everything we need to write a compelling and accurate story through design. We take in the dreams, thoughts, and feelings of the people involved, which are the front and back covers of our clients' "book", and we study the relationships, needs and context of exterior and interior spaces, which we view as the individual pages of their story. Once bound, this "book" is handed over to our client and the completed project — the physical building — becomes the vehicle for communicating this story in ways that stand the test of time.
When our team sits down with you for the first time to talk about your project, it's not just a conversation about where people are going to sit or what color the paint is going to be. Our design process is a storytelling exercise, an invitation for you to tell us who you are, with a level of engagement and emotional connection that sets our team apart from the rest. Our approach to design is one that consists of respectful, direct, and authentic dialogue. In every conversation and during each phase of the project, we learn and grow together by asking the right questions and pushing design beyond perceived (and often unsubstantiated) limitations. Over the last fourteen years, we have come to understand that the more developed the story is, the stronger the design will be.
At VOSH, we believe in the humility and directness of a transparent and genuinely collaborative approach to design. Based on our track-record with past clients, we passionately deliver successful and transformative projects that often leads to longstanding relationships. Our team's determination to achieve and connect with people through design is palpable and our office culture reflects both. VOSH takes great pride in the intensity and vibrancy we bring to the design table and the stories we help write.
We can't wait to be a part of your story.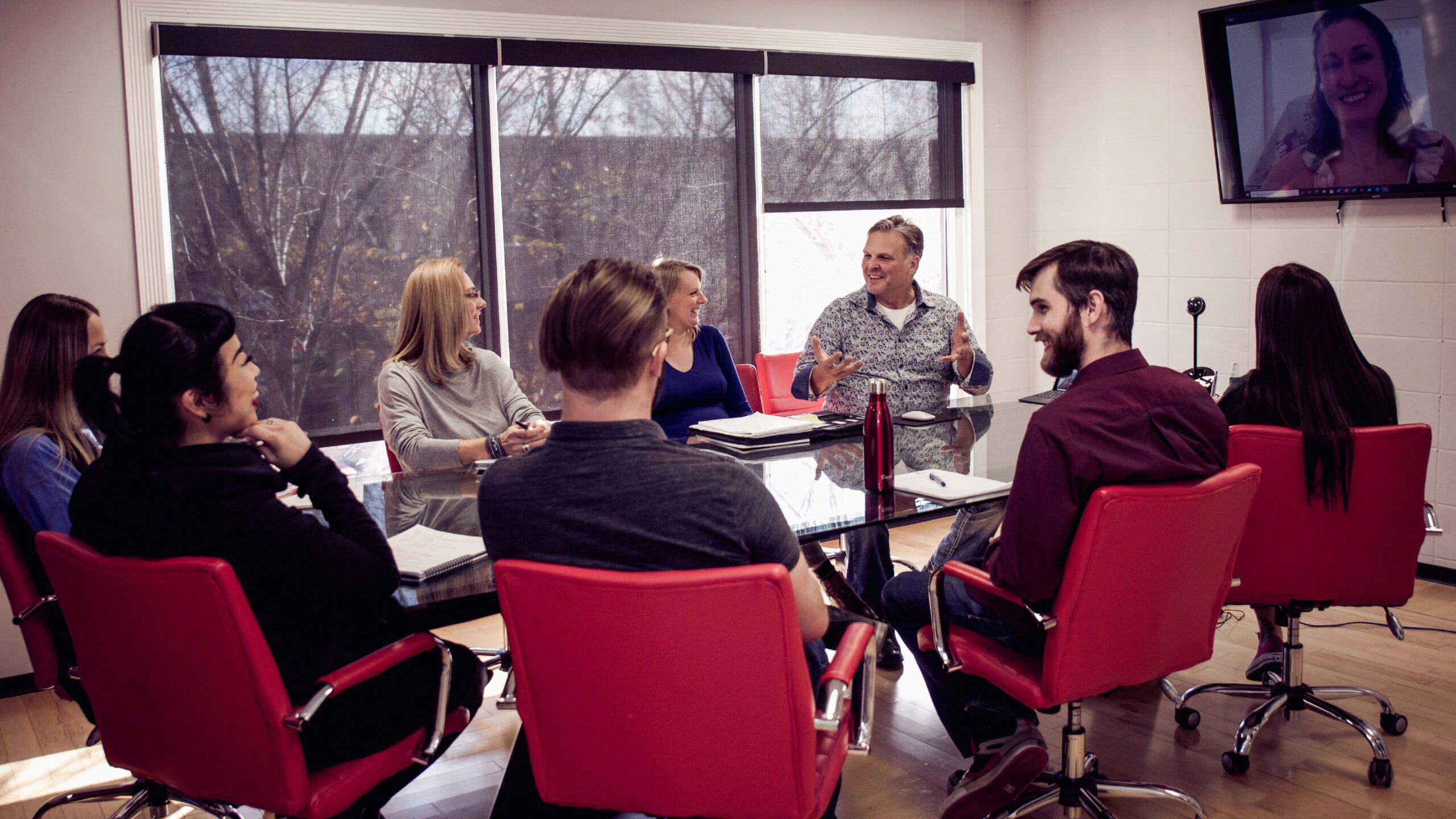 We are storytellers and the power of storytelling is the ability to create narratives through design that add form, colour, and life to all our projects. As a team, each one of us brings a handful of stories that helped shape who we are as individuals, which ultimately defines VOSH and the essence of our architectural practice.
These are our people and these are some of our stories.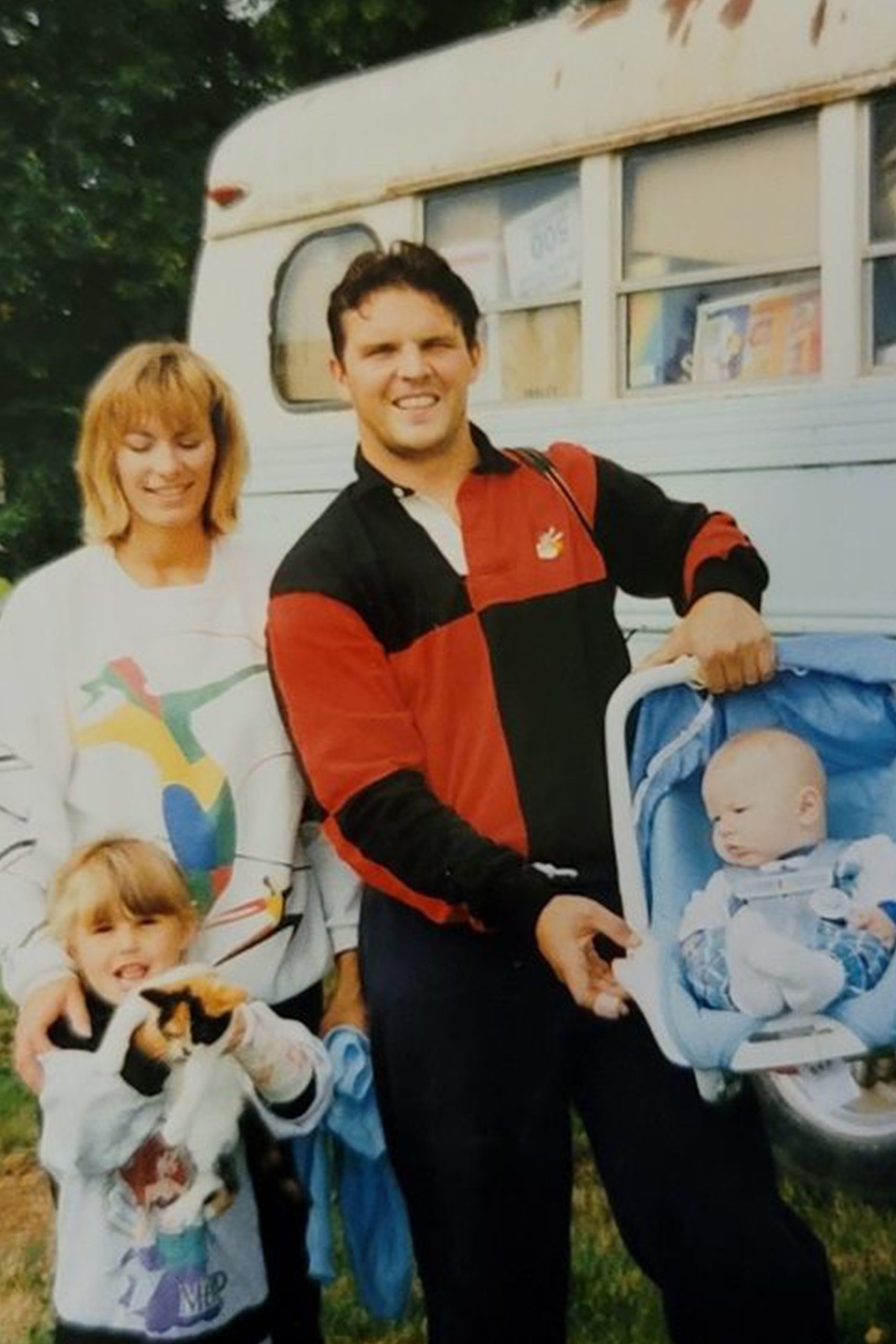 For Todd, Architecture is a journey of creating beautiful structures, each with its own unique story. A stickler for resiliency and perseverance, Todd continuously pushes VOSH team members to overcome design obstacles and challenges, encouraging individuals to actively engage in critical thinking and problem solving. As an Architect, mentor, and design "colour commentator" with 27 years of hard-earned experience, Todd's love for Architecture is fueled by ever-changing sources of inspiration that spark creativity, inventiveness, and imagination. He is best known for his ability to engage our clients and project team members in meaningful conversations that lead to authentic moments of collaboration and discovery.
"Little-Known Fact": At the age of 23, Todd and his young family packed their belongings into 25-year-old school bus that was resuscitated with a new battery, a rebuilt carburetor, and problematic brakes the day before heading out for a life-changing trek from Camrose, Alberta to Halifax, Nova Scotia. The goal of this trip: arrive in time (and in one piece!) for Todd to begin his first year of Architecture at the Technical University of Nova Scotia (which was eventually merged into Dalhousie University). The former Junior A Tier 1 hockey player, his wife and two young children (aged 3 months and 3 years) travelled for ten days across Canada in a stripped-down bus packed with furniture and a red Honda Civic hatchback in tow before reaching their destination. The trusty yellow school bus has since been retired.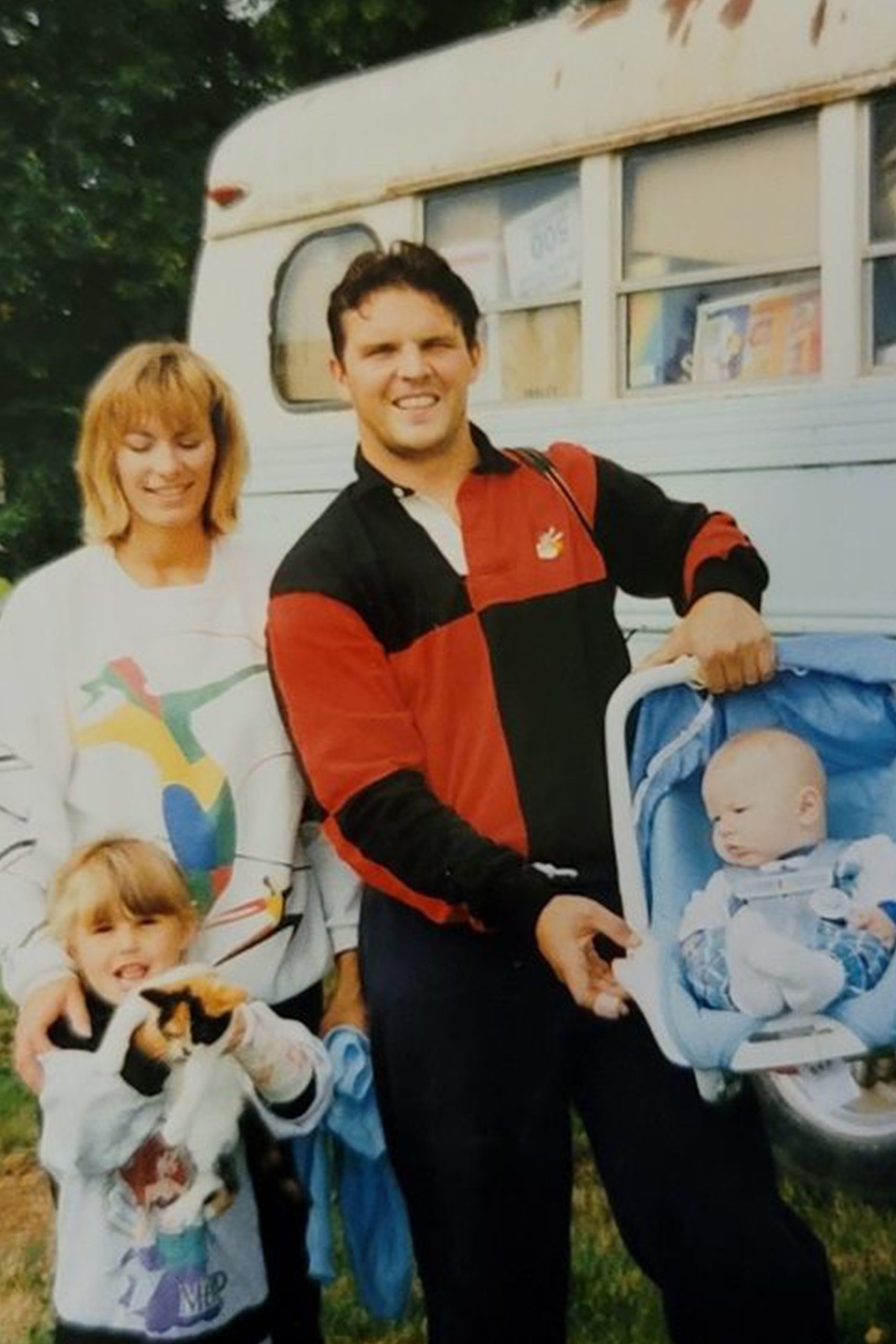 Todd Voshell
Architect AAA, AIBC, MRAIC, AIA, M.Arch., B.EDS., B.A.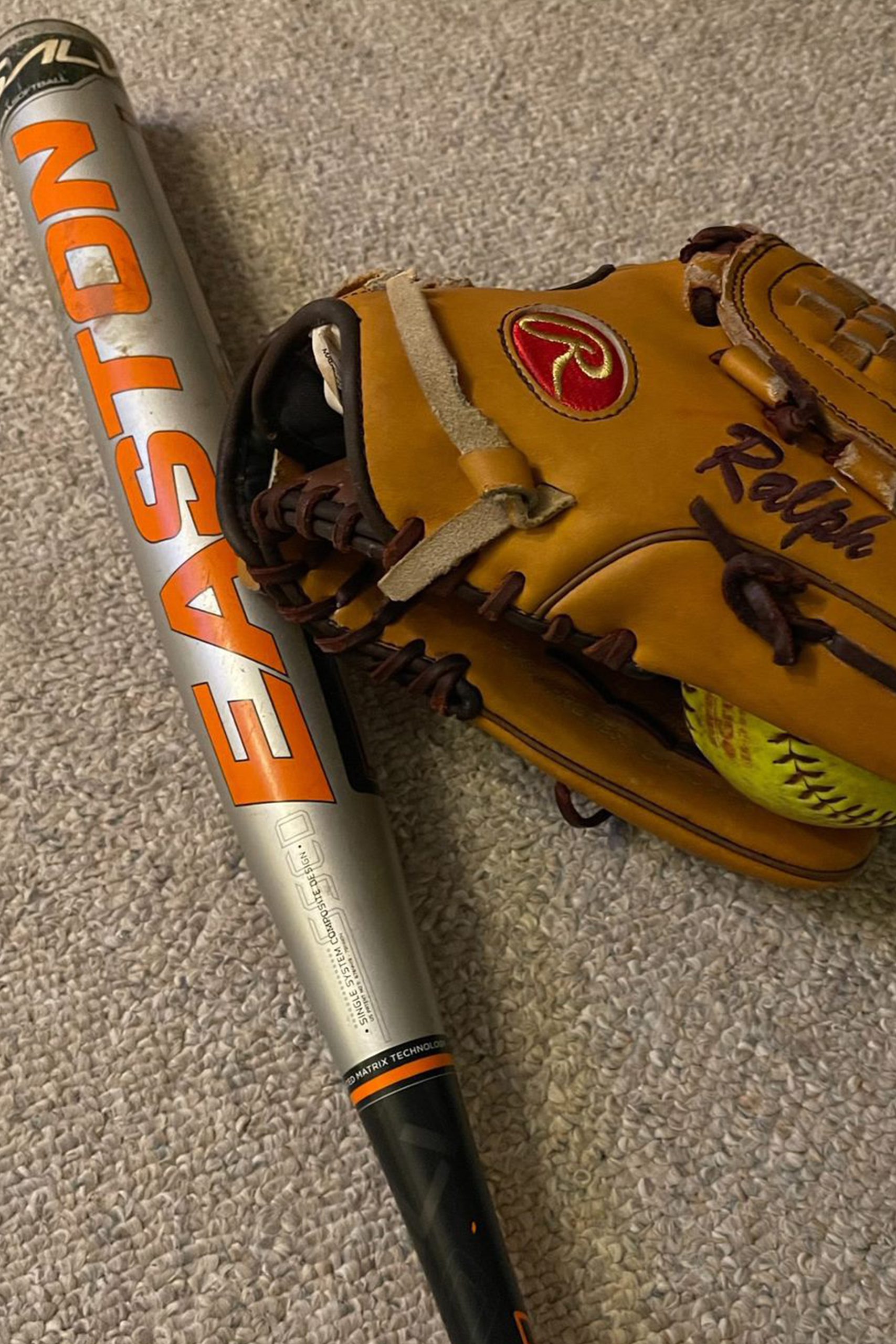 DeAnna brings over 25 years of leadership and expertise in Healthcare Administration and Human Resources management. Over the last two decades, she has been involved in the strategic planning of operations management and the implementation of healthcare programs across the province of Alberta. As the Managing Partner of VOSH, DeAnna's affinity for structure, communication and organization brings a vital balance to the VOSH team's whirlwind of creativity and passion for architecture.
"Little-Known Fact": DeAnna was the recipient of a full-ride softball scholarship in Washington State where she played second base for a Division 1 Junior College. During this time, DeAnna received the Gold Glove Award and several other awards for home runs, batting averages and runs batted. She also managed to snag two National Championships in the USA Women's League. DeAnna's love for the game of softball is only rivaled by her love for her family and her two grandkids, Wesley and Ryut.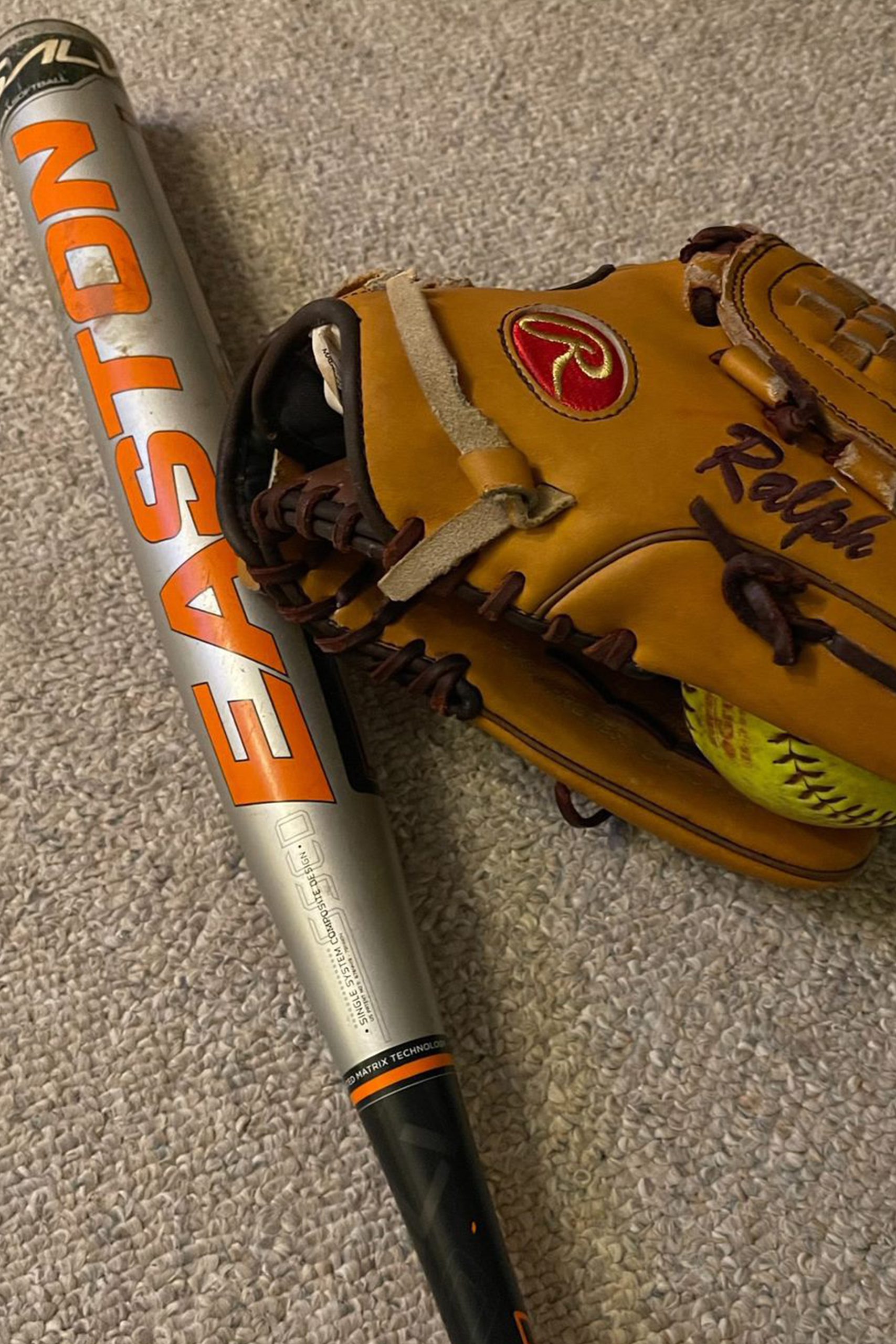 DeAnna Voshell
Managing Partner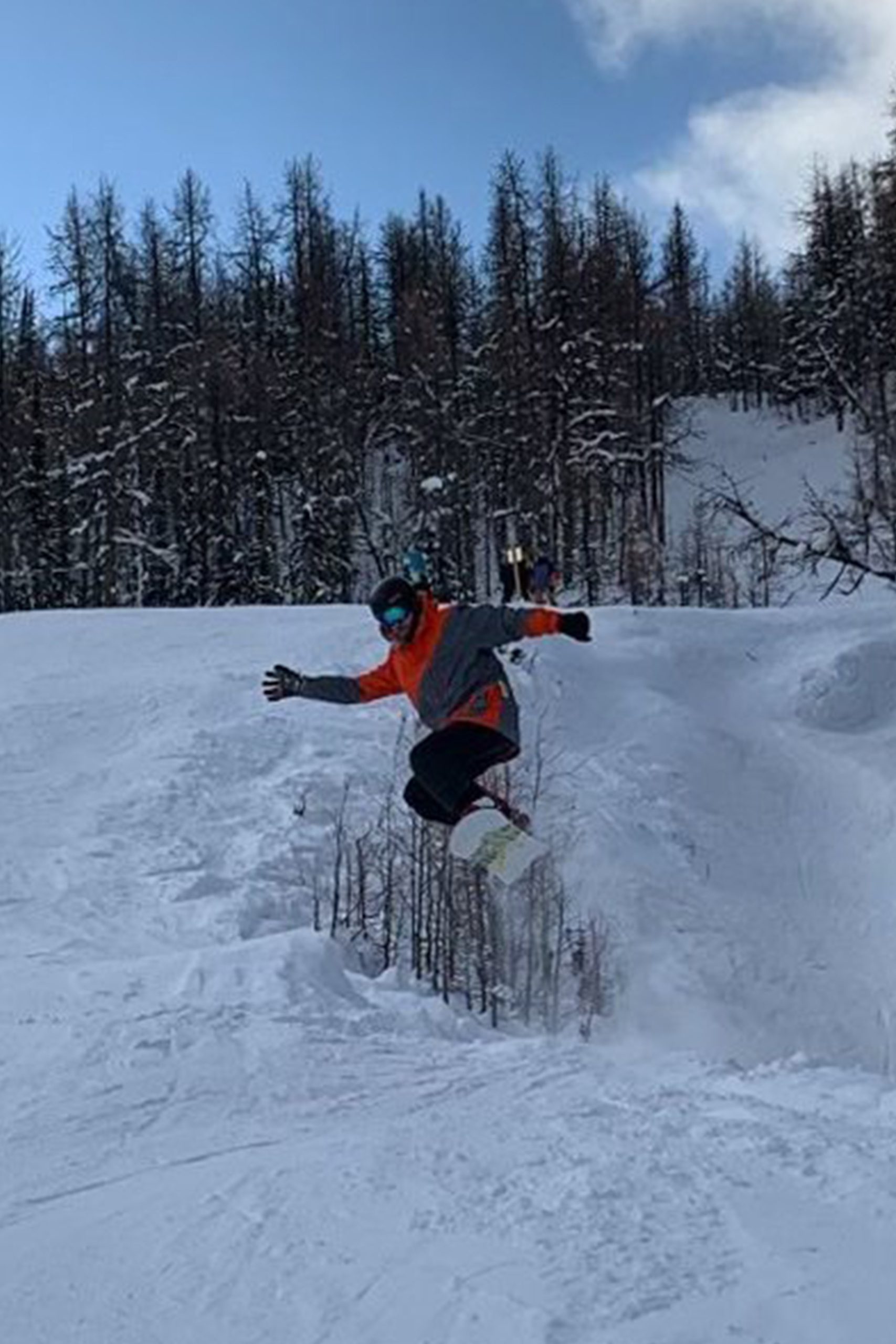 Chad's affable nature and personability contributes to VOSH's collaborative design process. For Chad, there are few moments that are more rewarding than when a technical challenge is resolved with a well-crafted solution by the entire team. Chad's proficiency with architectural rendering software and the production of two-dimensional and three-dimensional images is but one of the many assets that Chad brings to the table.
"Little-Known Fact": Chad is an avid snowboarder whose winter season isn't complete without regular bi-weekly trips to the Rocky Mountains. He is also a proud gamer who is intrigued by the seemingly endless stream of unbelievable creativity and imagination that's on display in the gaming industry. Snowboarding runs and action-adventure video games aside, Chad is also keen to test his online racing skills in a real rally race.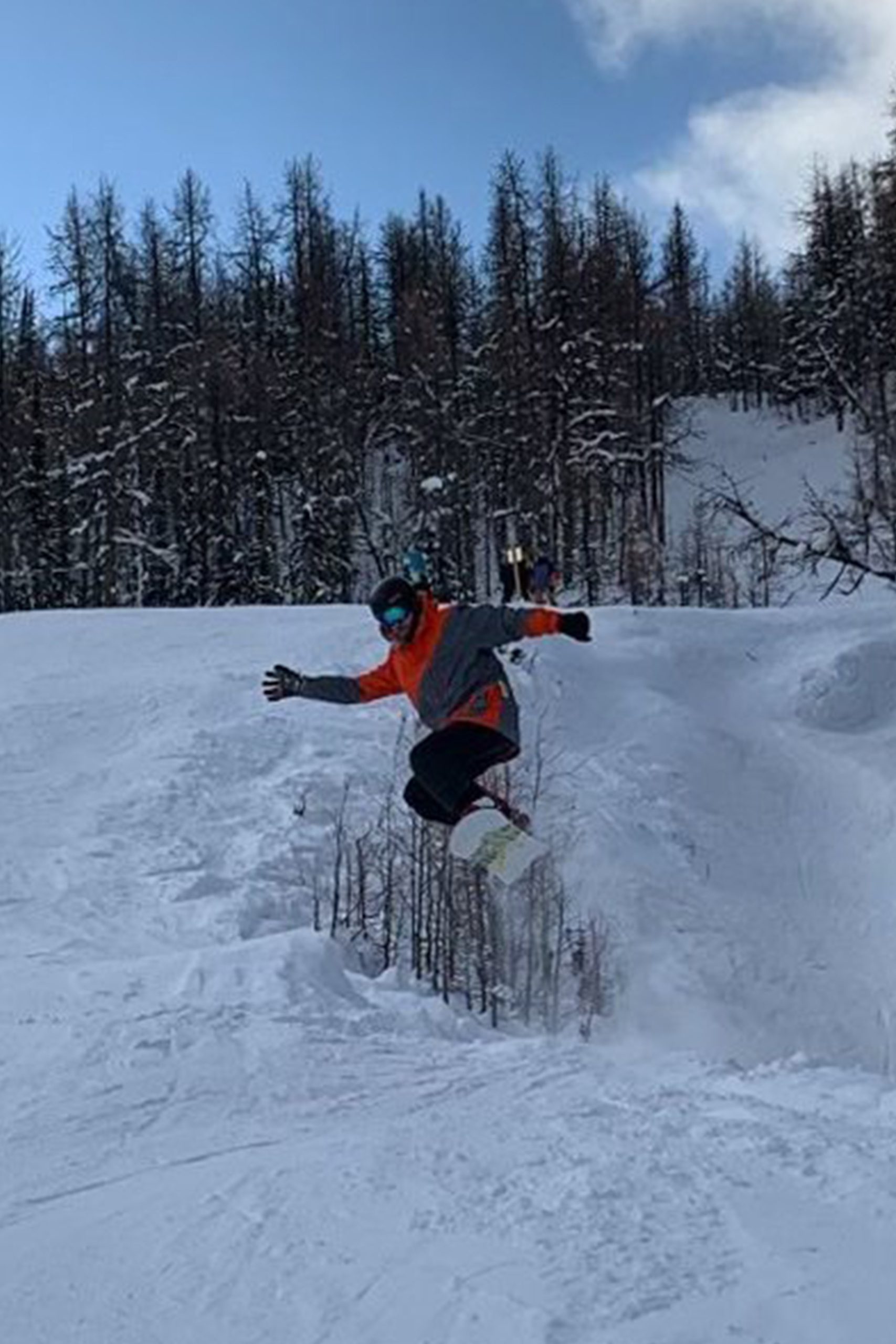 Chad Kuzio
Architectural Technologist, Dip.Arch.Tech.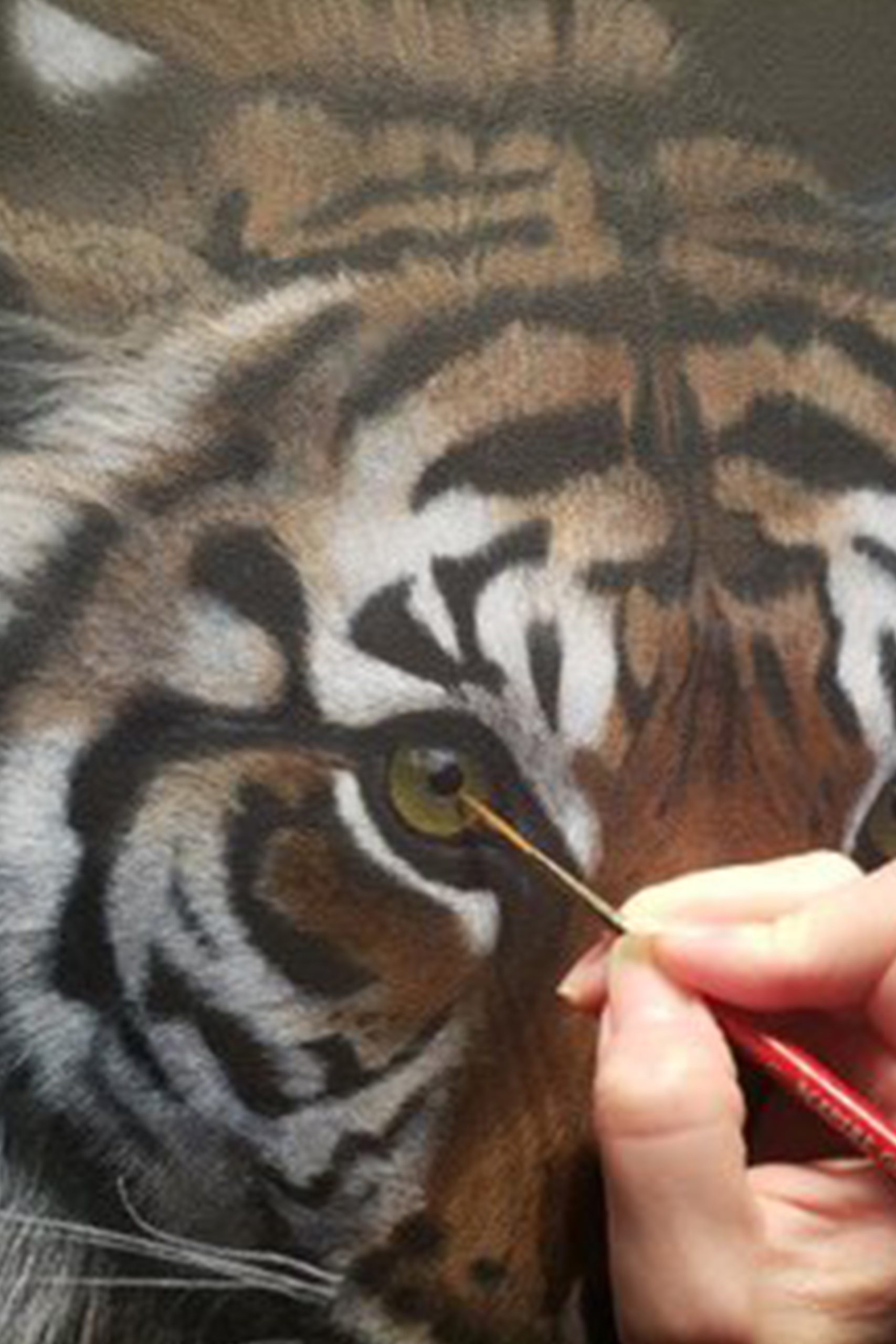 Sabrina brings a highly collaborative and energized approach to design and project management. She brings more than 15 years of experience as an Architect and has been involved in the planning and design of numerous civic, institutional, commercial and healthcare projects across northern Alberta. As our Project Architect and Contract Administration Lead, Sabrina also plays a key role as a mentor and is committed to inspiring VOSH's team members to continually grow and learn with each project that we have the opportunity to be involved in.
"Little-Known Fact": Passionate about Architecture, design, and nature, Sabrina combines her love for all three by dabbling in the art world. She has been fortunate enough to have been juried into workshops each year and has been taught by some of the world's finest nature artists, such as Robert Bateman, John Banovich, and Paul Jackson. Sabrina works primarily with acrylics and watercolor but is also learning how to paint with oils.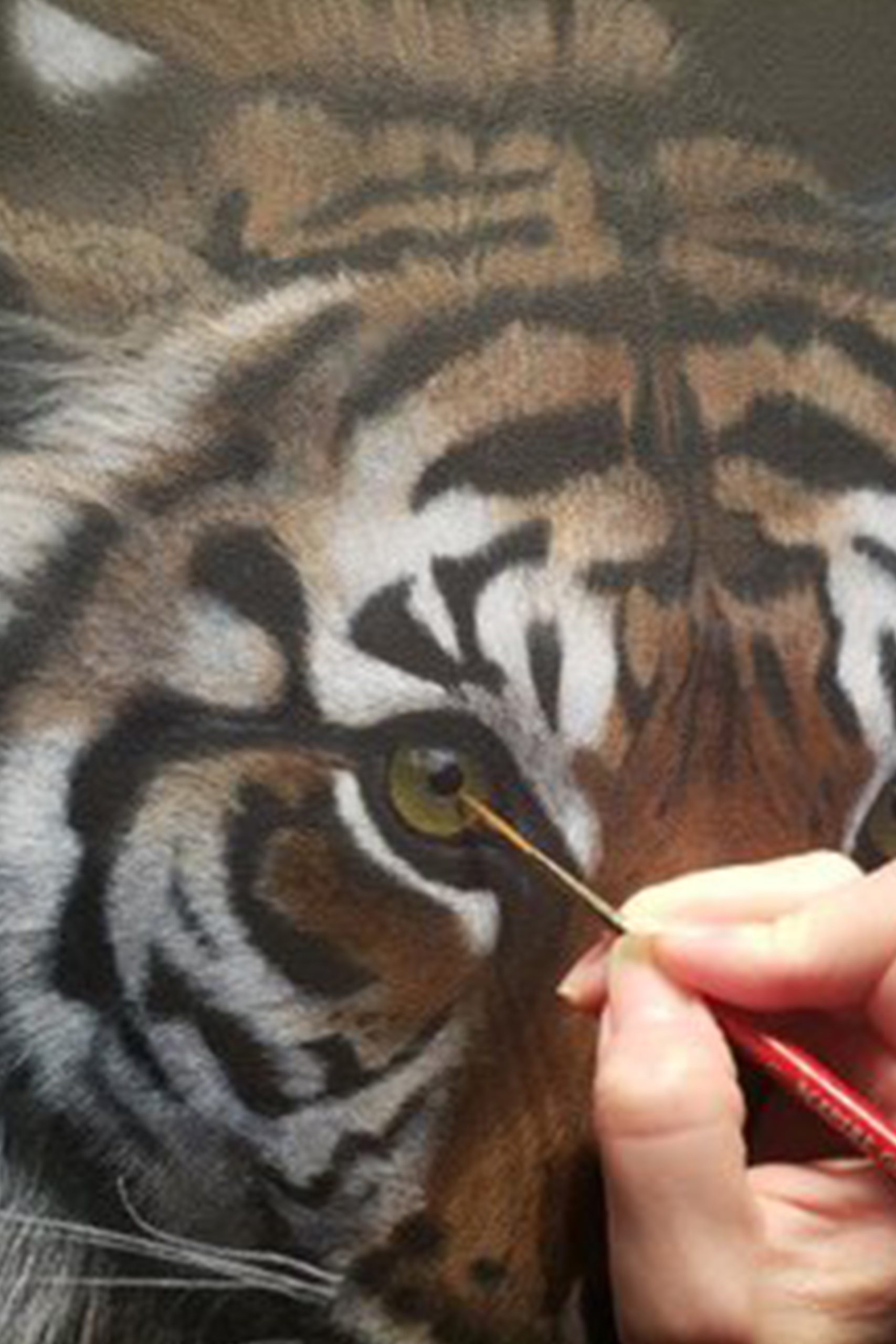 Sabrina Keichinger
Architect AAA, M.Arch., B.Arch.Studies (Hons), MRAIC, VAA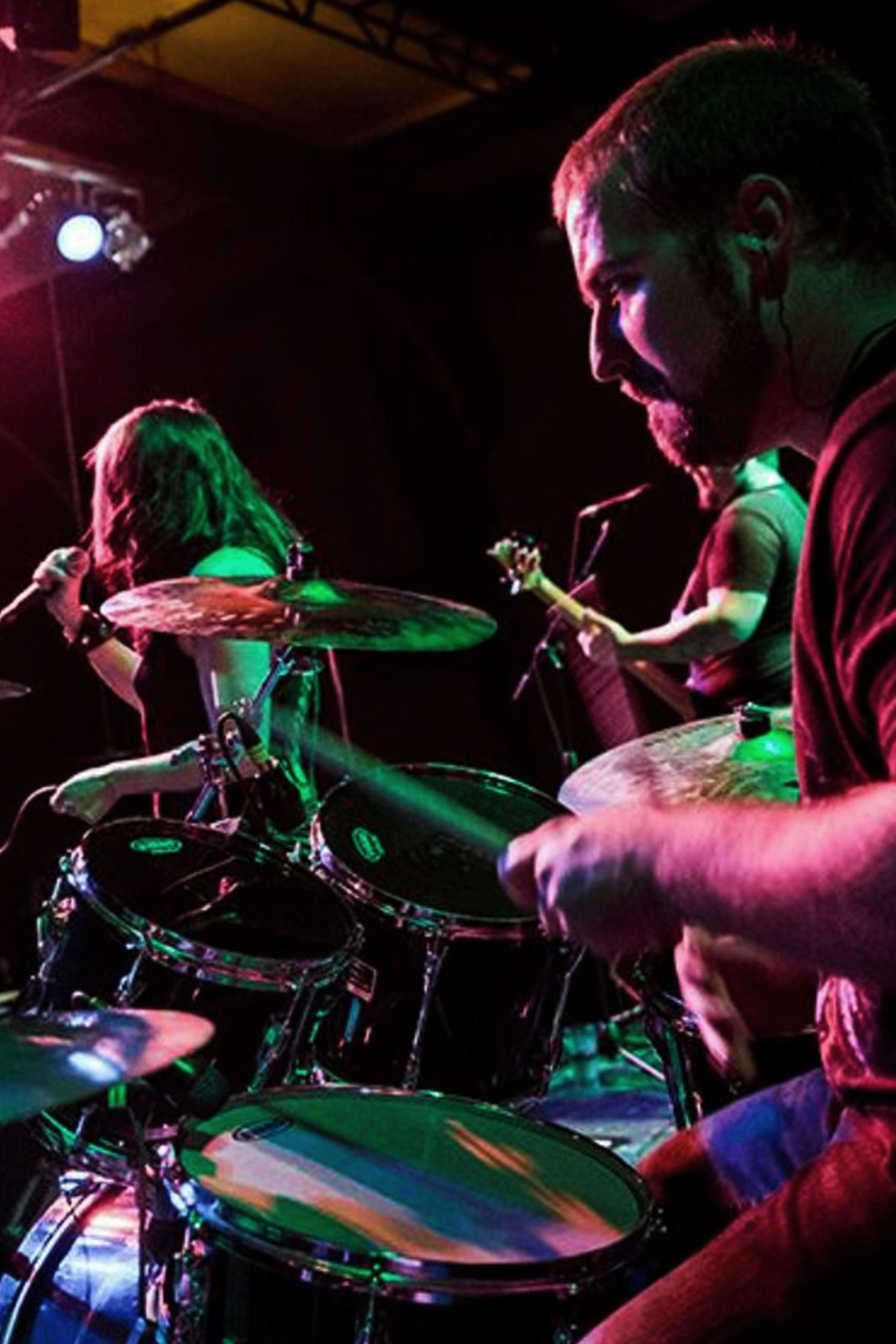 Mike is an Architectural Technologist with 15 years of experience in the design and construction industry. From the production of drawings and building models to contract administration and project management, Mike has a demonstrable understanding of the link between concept and construction. Mike's approachability and responsiveness enables him to build constructive and effective working relationships with clients and project team members.
"Little-Known Fact": Mike is a talented drummer who met the love of his life, an equally talented songstress, as members of an Edmonton-based band. Together, Mike and his wife have recorded several albums and have lit up the stage playing at the smallest dives in the city to the Edmonton Convention Centre. Design and architecture aside, Mike's second profession is building large-scale Lego sets. Every year, Mike participates in Extra Life – Edmonton's largest 24-hour gaming marathon that raises money for the Stollery Children's Hospital Foundation.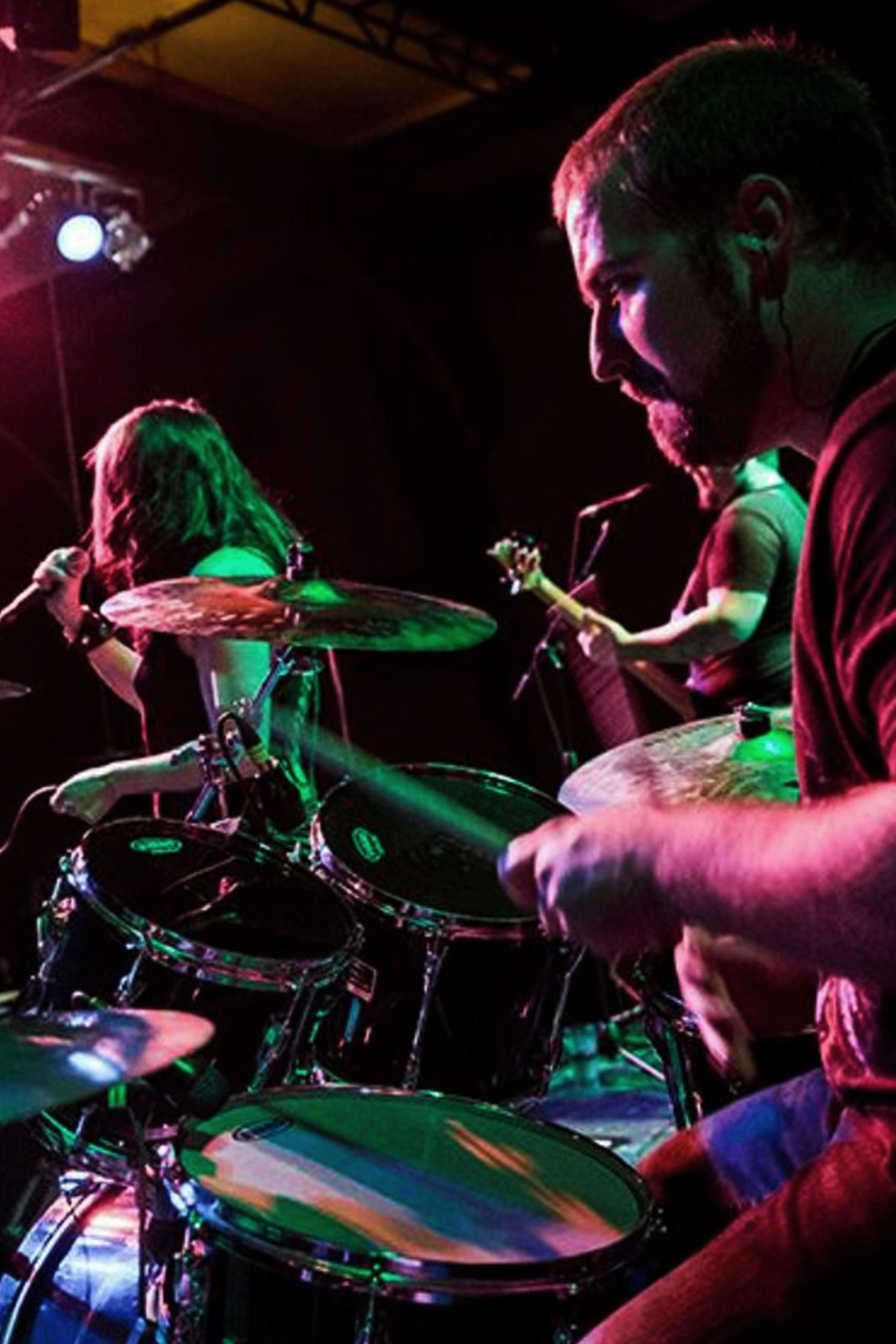 Michael Belitsky
Architectural Technologist, Dip.Arch.Tech.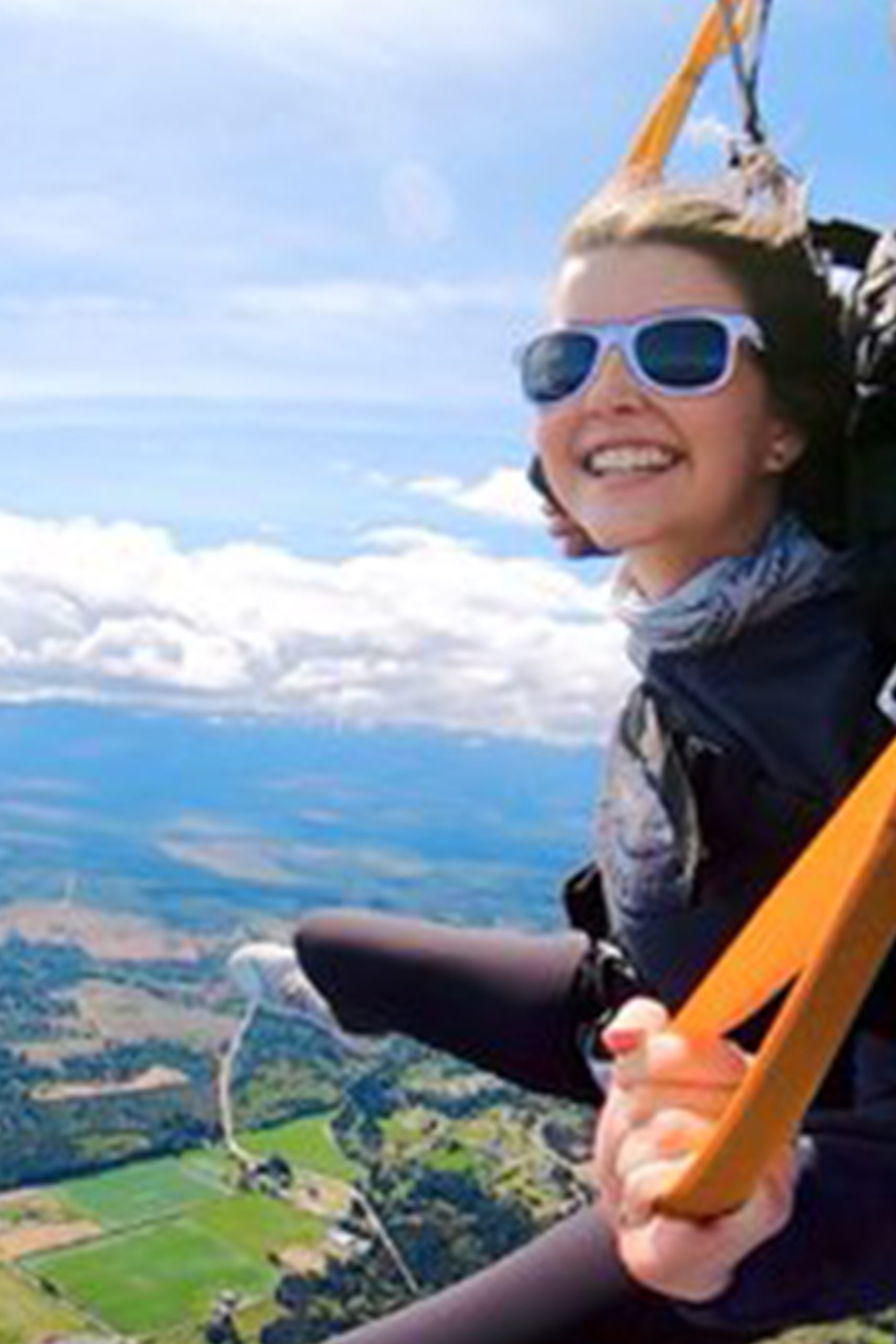 A recent graduate of NAIT's Architectural Technology program, Erin wrapped up her studies on the Dean's Honour Roll and an Indigenous Careers Award in tow. Erin's penchant for design is bolstered by a boundless curiosity for exploring every aspect of design and discovering what's possible. A self-motivated and disciplined team member, Erin is an enthusiastic learner with a sponge-like ability to absorb knowledge.
"Little-Known Fact": Having successfully completed the program at NAIT, Erin and close friend decided to treat themselves to graduation gift: a 10,000-foot skydive over Vancouver Island. What made this adventure even more memorable for Erin is that it was a completely spontaneous moment and one that she would happily do all over again. Erin also enjoys cooking vegan/vegetarian meals and considered opening her own restaurant before pursuing a career in architectural design and drafting. Erin also has a wonderfully colourful half-sleeve tattoo, which she proudly designed herself.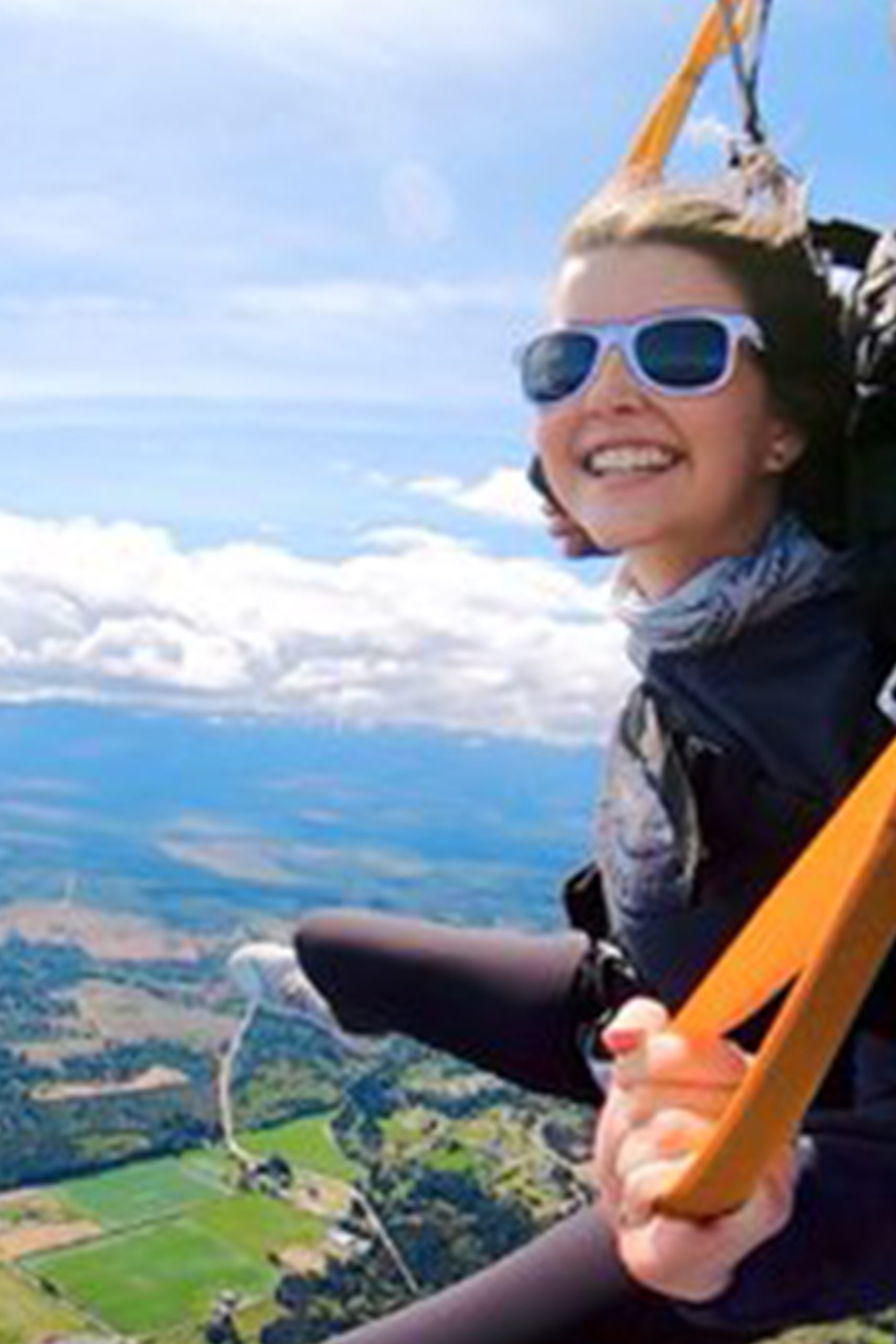 Erin Ashton
Architectural Technologist, Dip.Arch.Tech. (Hons)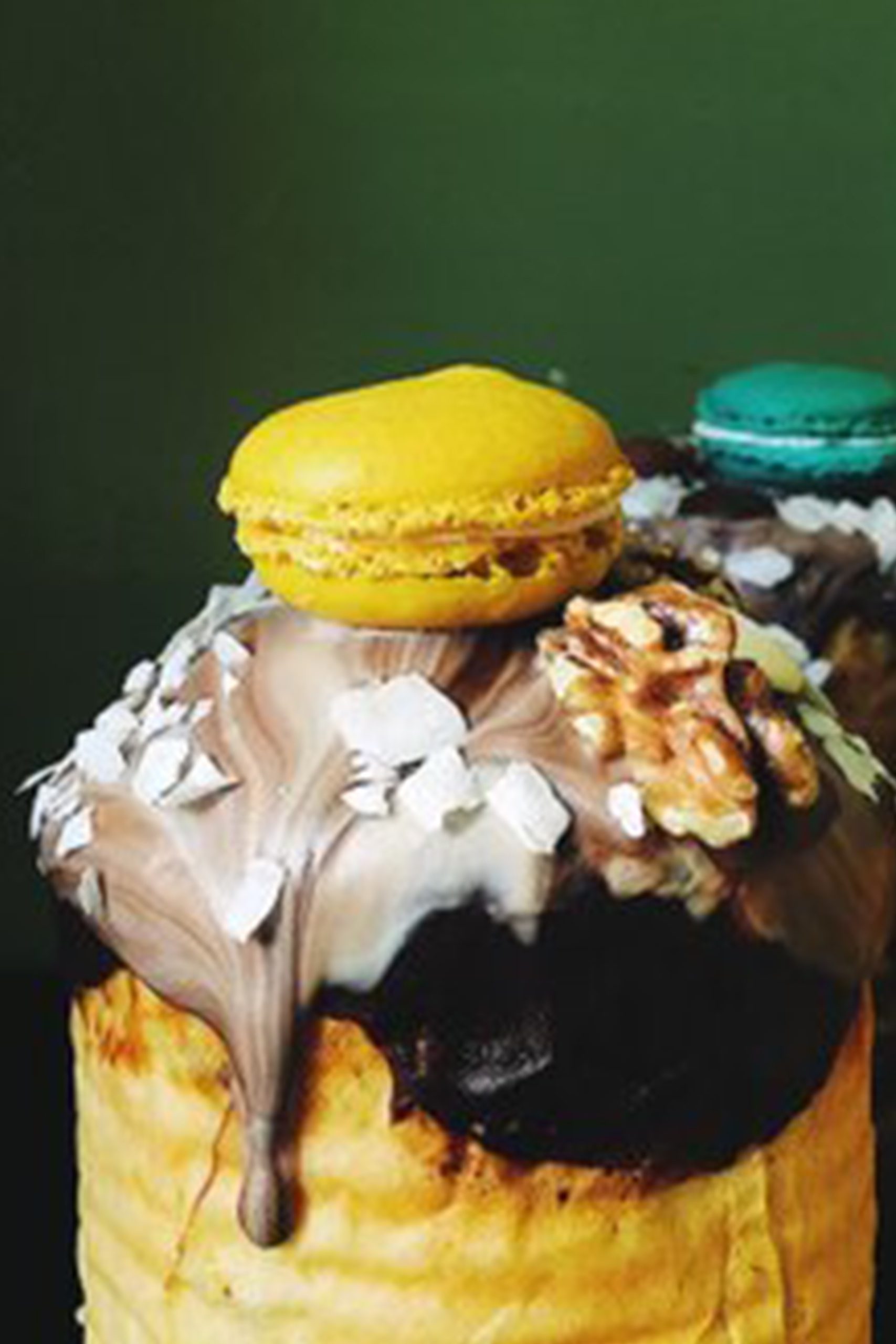 Having completed her Master's Degree in Environmental Design and Bachelor's Degree in Architecture from Lviv Polytechnic National University in western Ukraine, Sofiya began to explore her love for interiors. For Sofiya, inspired interior design realizes the potential of any space. This involves establishing an overall aesthetic direction, thinking through the circulation and connectivity of each space, designing interior architectural elements, specifying finishes, fixtures, furniture, accessories, and art. She loves to create beautiful and functional spaces and strives to create memorable design experiences along the way.
"Little-Known Fact": Sofiya loves to bake and enjoys treating family and friends with her favourite desserts. She also enjoys hiking, traveling, and gardening because "nothing tastes better than fresh tomatoes or cucumbers from your own garden.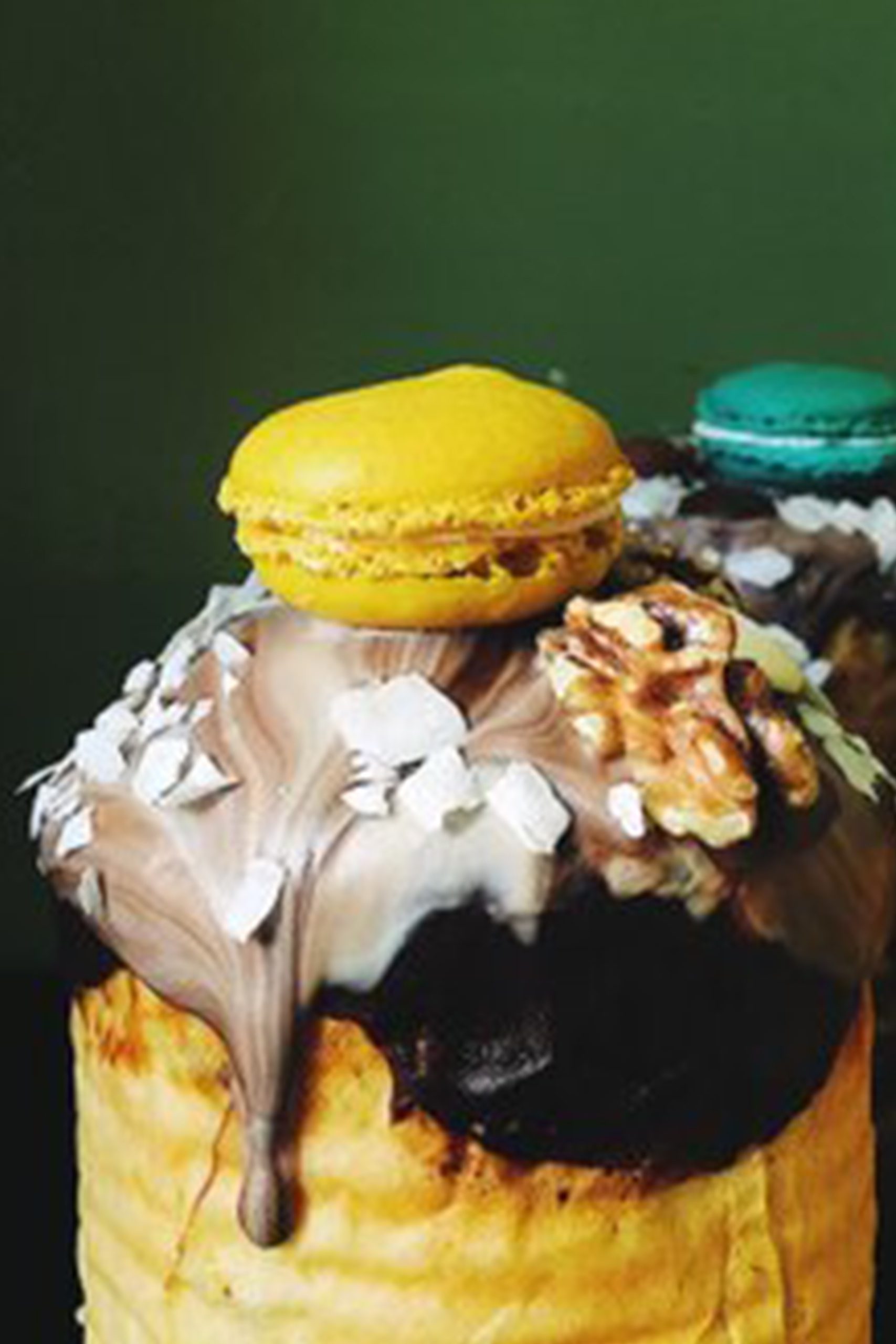 Sofiya Tsenova
Interior Designer, M.E.Des., B.Arch.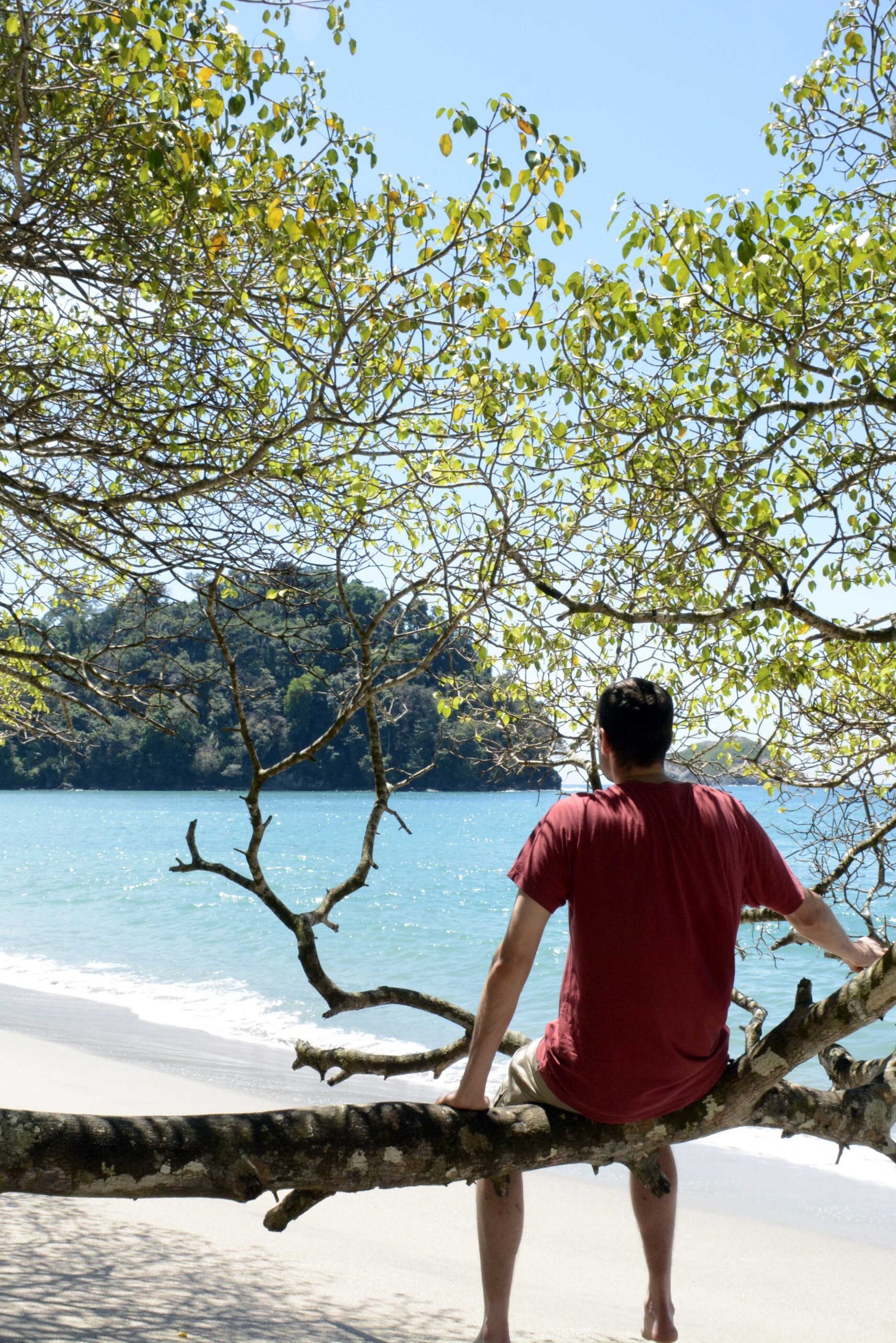 Calvin recently graduated from the University of Calgary's Master of Architecture program and is interested in all aspects of sustainable design. Inspired by organic architecture and Japanese architecture, his approach to design focuses on the building users' overall experience and feeling of connectedness to the natural world beyond four walls and a ceiling. Calvin is currently working towards his LEED® Green Associate certification to facilitate his passion for sustainable architecture.
"Little-Known Fact": Prior to completing his Architectural studies at the University of Calgary, Calvin obtained a Bachelor of Science degree in Animal Biology from the University of Alberta and worked in animal care for almost 15 years. This experience includes seven years as a zookeeper at Edmonton Valley Zoo and the Calgary Zoo, as well as a four-month stint as a volunteer Wildlife Release Site Manager at a Jaguar Rescue Center in Costa Rica. Calvin is also an avid gamer, which has recently inspired him to learn Japanese.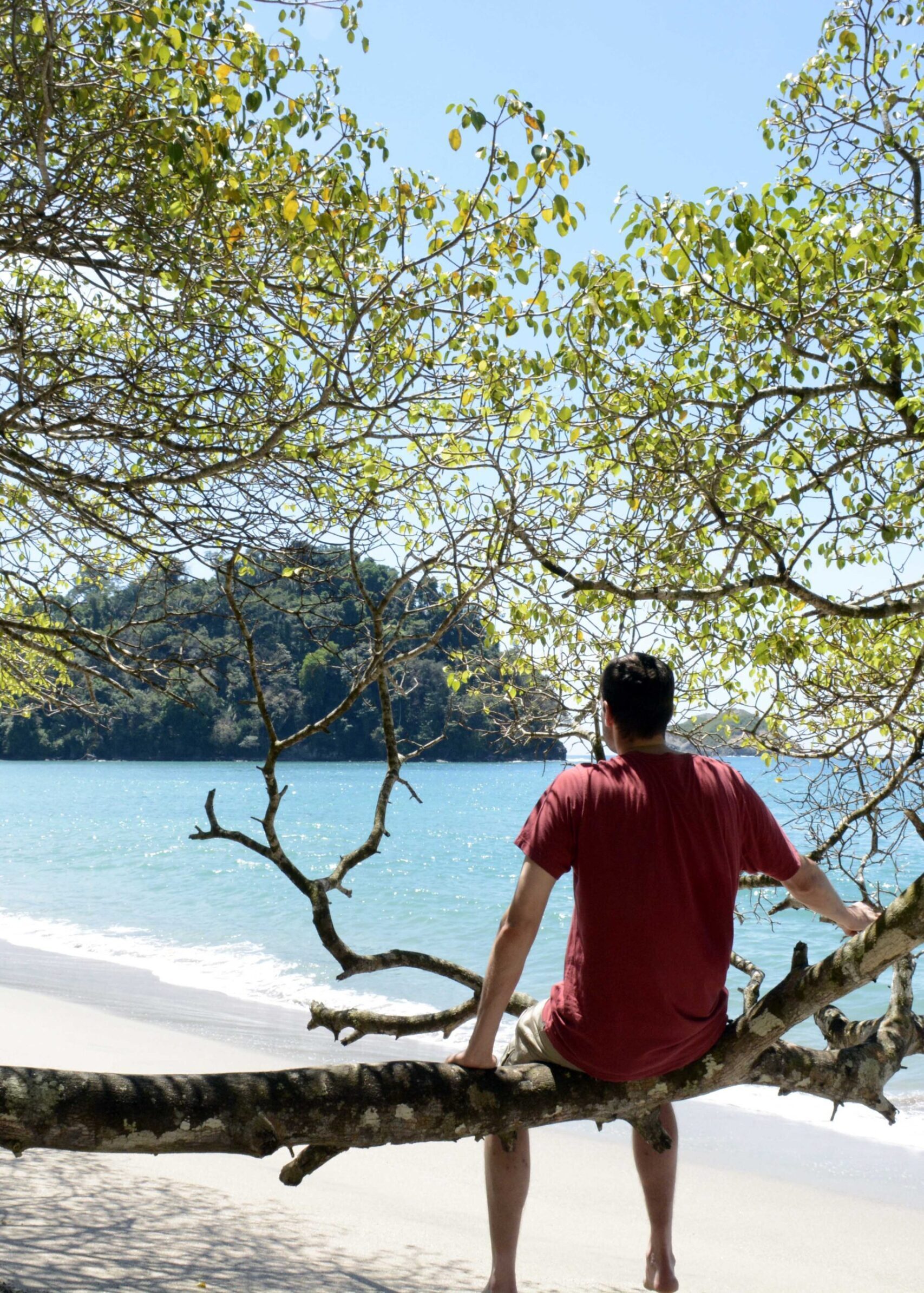 Calvin Stuka
Intern Architect AAA, M.Arch., B.Sc.
​A natural conversationalist and true team player, Dylan enjoys being around people and thrives on collaborative problem-solving, which makes him a perfect fit for our team at VOSH. Dylan is a graduate of NAIT's Architectural Technology program and one of the things he appreciated most about his studies was the ability to work with others to resolve a variety of design challenges. His dream projects include ice hockey arenas, high-rise and skyscraper buildings.
"Little-Known Fact": One of Dylan's latest and greatest DIY projects involves the renovation of a pop-up camper trailer that was in desperate need of a facelift. Over the course of a year, Dylan and his girlfriend worked diligently to remodel the weathered camper with great care. The collapsed roof needed to be repaired, the electrical systems had to be replaced, and the camper's all-copper interior required a complete overhaul. The end result is a fully refurbished "palace on wheels" with new flooring, cabinetry, up-sized beds, and plentiful storage that's ready for another round of fun and adventure.
Dylan King
Architectural Technologist, Dip.Arch.Tech.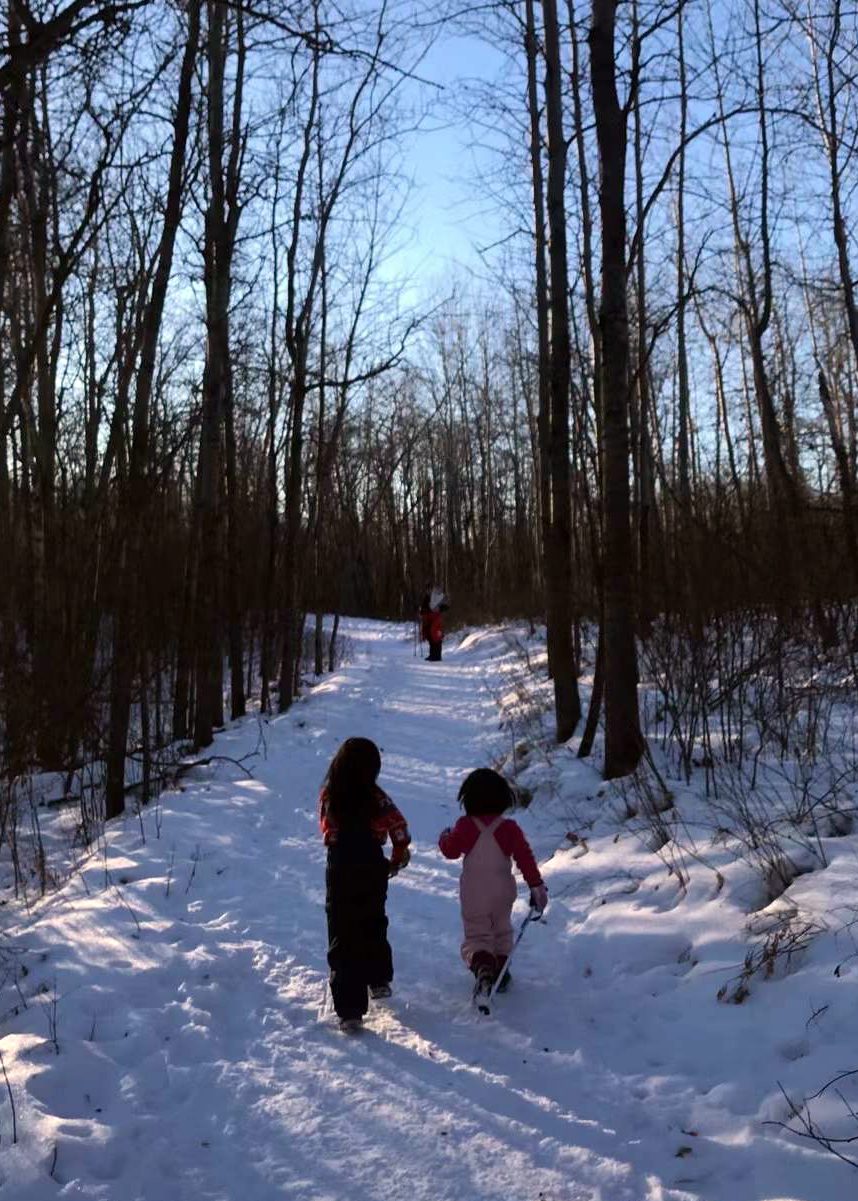 Jane joins our team at VOSH with a Master's Degree in Sociology from Renmin University of China and a Bachelor's Degree in Publishing Science from the Beijing Institute of Graphic Communication. She is an accomplished journalist and editor with 7 years of experience working for a Beijing-based magazine. During this time, she was the recipient of national awards for her work as an investigative reporter in 2008 and 2009. Eventually, Jane and her husband moved to Canada to raise their two young daughters. A nature-lover at heart, Jane enjoys exploring Canada's vast outdoors with her family and quiet moments reading her favourite books.
"Little-Known Fact": During her years as a stay-at-time mother, Jane created a YouTube channel dedicated to reading classic children's books that she had taken the time to translate from English to Chinese. A creative and talented wordsmith, Jane also penned her own children's stories to share with her daughters before bedtime.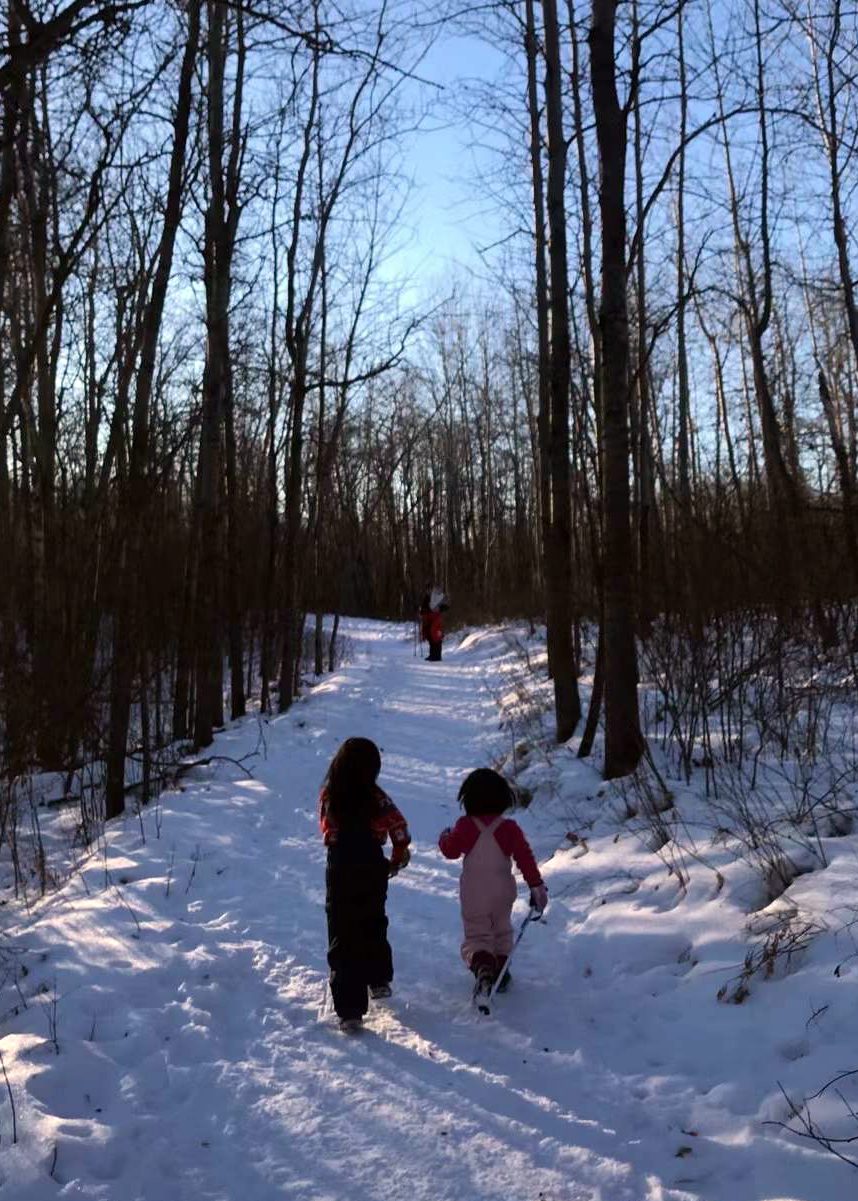 Jane Wang
Administrative Assistant, M.A. (Soc.), B.A.
"We love the way your entire team rallied around the redesign of our assisted living building and how engaged everyone on your team was … we love the passion VOSH brought to every aspect of the design of our building."
– Doug Murphy, President + CEO, Shasta Seniors Living
"It is fair to say that I was initially concerned about hiring a smaller architectural firm, but the plans developed and the effort put into the project surpassed our expectations and I quite honestly believe surpassed the results that a larger firm would have provided. Voshell Architecture provided good value to the City both in terms of the services directly provided and the cost-effective concepts developed."
– Bradley McDonald, Manager, Infrastructure Strategies, City of Fort Saskatchewan
"It has been a pleasure working with Todd and his team on our Town's new arena. Throughout the design process, Voshell Architecture has been great at guiding us through our vision and ensured that our most important goals were actually theirs, as well."
– Pat Nicol, Former Economic Development Officer, Town of Devon
"Todd always brought a certain character and bliss to our design and project meetings that made for great camaraderie within the design team; everyone always seemed to be on the same page ... his dedication to creativity, commitment, collaboration, and team building are remarkable. He is truly talented in his design abilities, and his abilities to grow a team that is attentive to detail, high quality of work and client services and satisfaction."
– Lindsey Leckelt, P.Eng., Co-Chief Executive Officer, Silent-Aire Limited Partnership
"Todd Voshell and his team provided a solid, professional service that balanced tight budget limits with the needs and challenges of the projects. Voshell Architecture's ability to effectively communicate with the Town's Administration and the General Contractor was a huge contribution to the success of the end product ..."
– Debbie Turner, Assistant CAO, Town of Gibbons
"This was my first development endeavour and I wasn't sure where to begin. Todd was very helpful in finding out what my needs were and then implementing those needs into a working design … Todd and his team are a credit to any project they are on and I will definitely work with them on my next project."
– Corey R. Lavoy, General Manager, Ann's Day Care Ltd.
"As a client of Voshell Architecture and Design, we can say that your professionalism, capability and client service are exceptional! We very much look forward to the completion of our first project together - the Integrity Land Professional Building expansion."
– Daniel B. Tchir and Krista Tchir, Tchir Family Assets Corp.
Community
At VOSH, we know that helping with the smallest tasks can make a real difference and is often the glue that holds communities together. As active members of the Fort Saskatchewan Chamber of Commerce and the Downtown Business Council, VOSH supports numerous community events, initiatives, and programs in the City of Fort Saskatchewan and surrounding areas, including the Santa Claus Parade, Fall Festival, Halloween Howler, and the City's Farmers Market.
In the past, VOSH has provided support to the following organizations through event sponsorships and donations:
Fort Saskatchewan Minor Hockey Association;
Fort Saskatchewan Minor Softball Association;
Fort Saskatchewan Chamber of Commerce – FORTitude Forum (Women in Business, Fueled by Connection) ;
Fort Saskatchewan Boys & Girls Club Gala;
Fort Saskatchewan Food Bank;
Andy Polanski Playground Fundraiser;
Northern Alberta Extreme (NAX) Hockey Academy;
Northern Alberta Extreme (NAX) Annual Golf Tournament;
Ed Stelmach Community Golf Fundraiser;
Canadian Police Association and many local educational initiatives.
In an effort to support local businesses, we have also provided pro-bono services to many community organizations and small businesses who also give back to the community, such as Fort Lions Club & Campground, Fort Saskatchewan's Families First Society, Historical Society, Food Bank, Millers Ice Cream, and the Downtown Area Redevelopment Plan, to name just a few.
Winner – Housing – Category: Up to 5 Floors (Built)
Rethinking The Future Awards 2022 – Global Architecture & Design Awards
(Airdrie Care Community)
Third Place – Housing – Category: Up to 5 Floors (Concept)
Rethinking The Future Awards 2020 (Heartland Housing Foundation Innovative Housing Project)