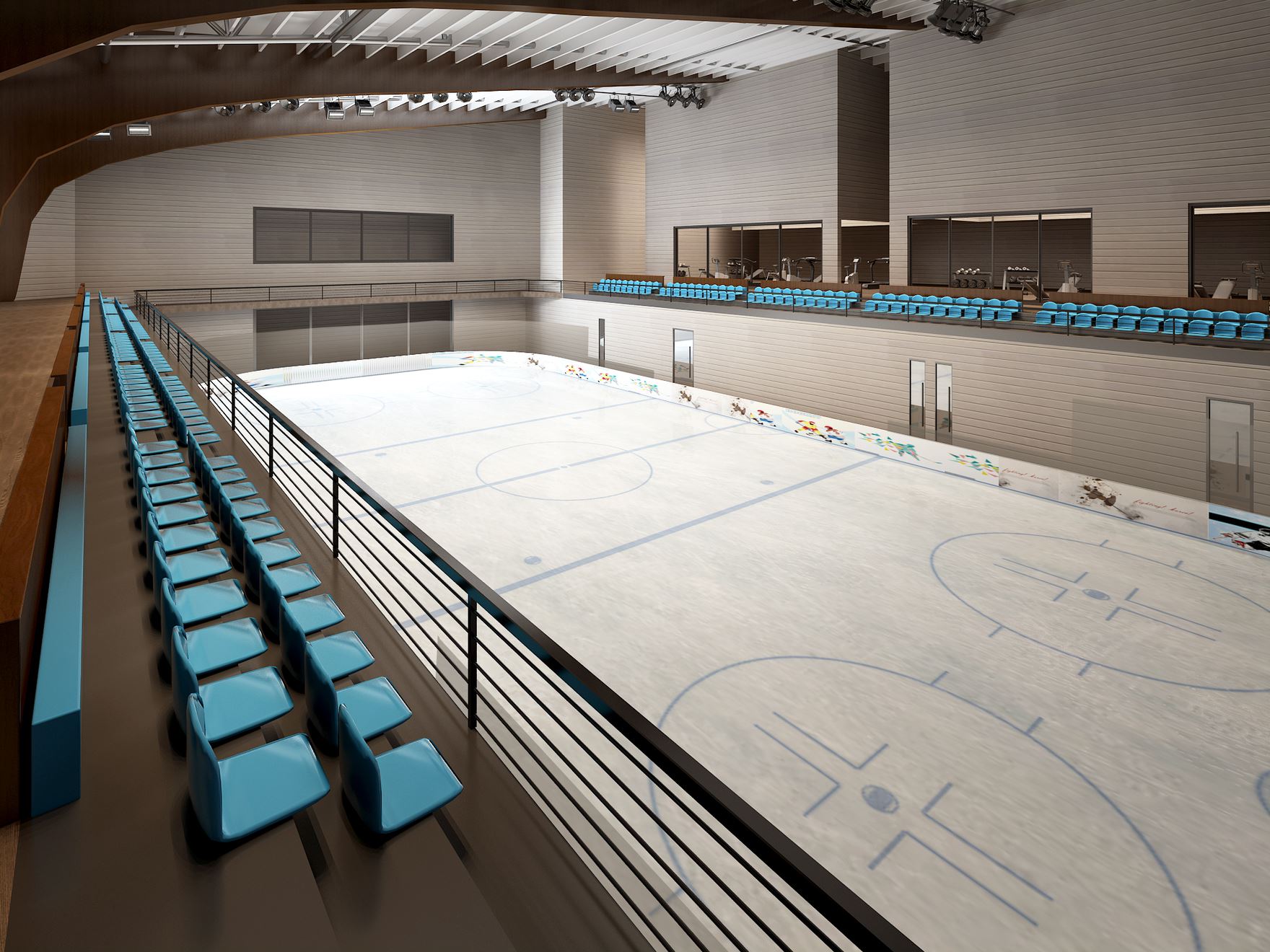 Devon New Recreational Facility
Based on the 2016 feasibility study that Vosh•Arch completed for the Town of Devon for the expansion of the Dale Fisher Arena and a number of design consultations with the client group and key stakeholders, we designed a new recreational facility that is well-suited to meet the Town's short and long-term needs and requirements for a vibrant, sustainable, and energized community hub.
The facility is thoughtfully designed to incorporate sustainable design solutions that meet relevant governmental requirements and regulations, as well as create opportunities to take advantage of "green design" funding and incentive programs currently being offered, such as Energy Efficiency Alberta's Clean Energy Improvement Program and Business Energy Savings Program. Innovative alternative energy options for the facility's ice plant have also been explored to reduce long-term operational and maintenance costs by 30%. We were also able to devise strategies to reduce construction costs through direct purchase access via our Joint Venture Partners.
Status
Completed February 2018
Client
Town of Devon
Location
Devon, AB
Size
8,422 m² / 90,657 ft²