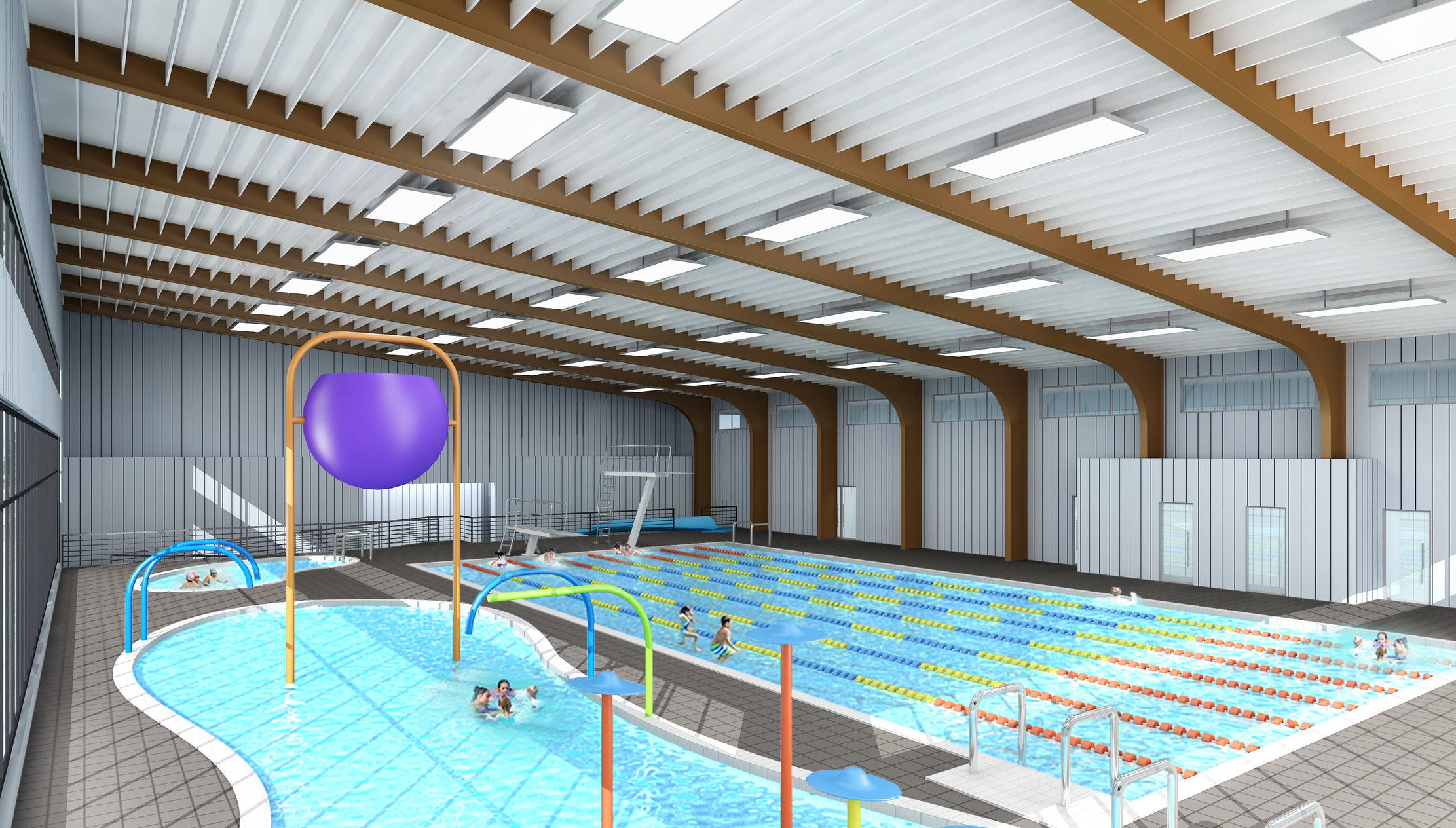 Devon Recreational Facility Expansion Study
Since 2016, our team at VOSH worked with the Town of Devon to explore a number of options for the design and construction of a recreational facility that would address the municipality's long-term goals and vision. Past options considered the feasibility of expanding the existing Dale Fisher Arena, as well as the construction of a new recreational centre on three alternate sites that were deemed most suitable for development.
This 2019 study combines both options and evaluated the potential for combining the existing Dale Fisher Arena and Devon Community Pool to create an expanded and upgraded recreational facility, complete with multi-purpose spaces and recreational amenities. Preliminary site and building design involved a review of existing utilities, building areas, occupant load, parking calculations and other critical design data with a view to exploring viable options for expansion.
With respect to the long-term feasibility of an expanded recreational facility, this study also addressed concerns over the municipality's projected growth and the ways in which the proposed development would address the Town of Devon's current and future needs. Our review of programming options and preliminary cost estimates further highlighted the viability of this project.
Status
Completed December 2019
Client
Town of Devon
Location
Devon, AB
Total Size (Existing + Proposed New)
10,756 m² / 115,780 ft²