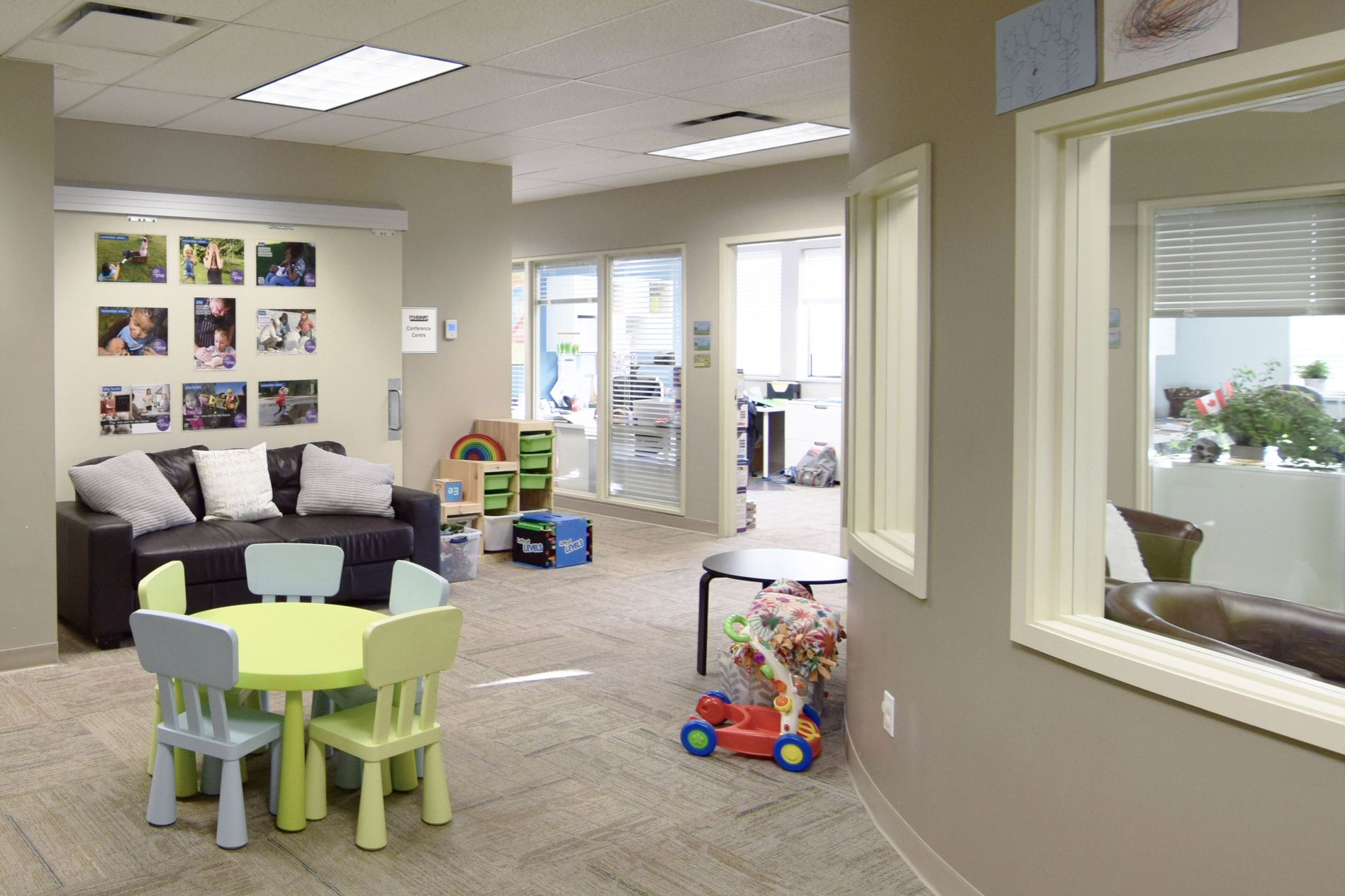 Families First Society – Tenant Improvements
Fort Saskatchewan Families First Society is a not-for-profit organization that provides vital support services and programs with a view to improving the lives of children, youth, and families in the City of Fort Saskatchewan and surrounding communities. Throughout the years, the organization had outgrown its old space considerably and was in need of a new home that would enable staff and volunteers to efficiently operate all of their programs under one roof.
Working closely with Families First Society, VOSH designed the transformation of a former RCMP detachment building into a warm and welcoming community centre that triples the square footage of the former office space. Inside, staff, volunteers and visitors are greeted with a large family-friendly reception and a U-shaped waiting area that represents the offering of an embrace. Staff offices, support spaces, a conference room, storage areas, and a large community kitchen line the interior of Families First Society's new home. The building also incorporates private spaces for Family Violence Prevention and the Angel Whisperers Baby Loss Support Program, as well as a spacious ChIPS (Children's Indoor Play Space) area filled with natural light and interactive play stations.
Status
Completed
Client
Families First Society
Location
Fort Saskatchewan, AB
Size
794 m² / 8,543 ft²