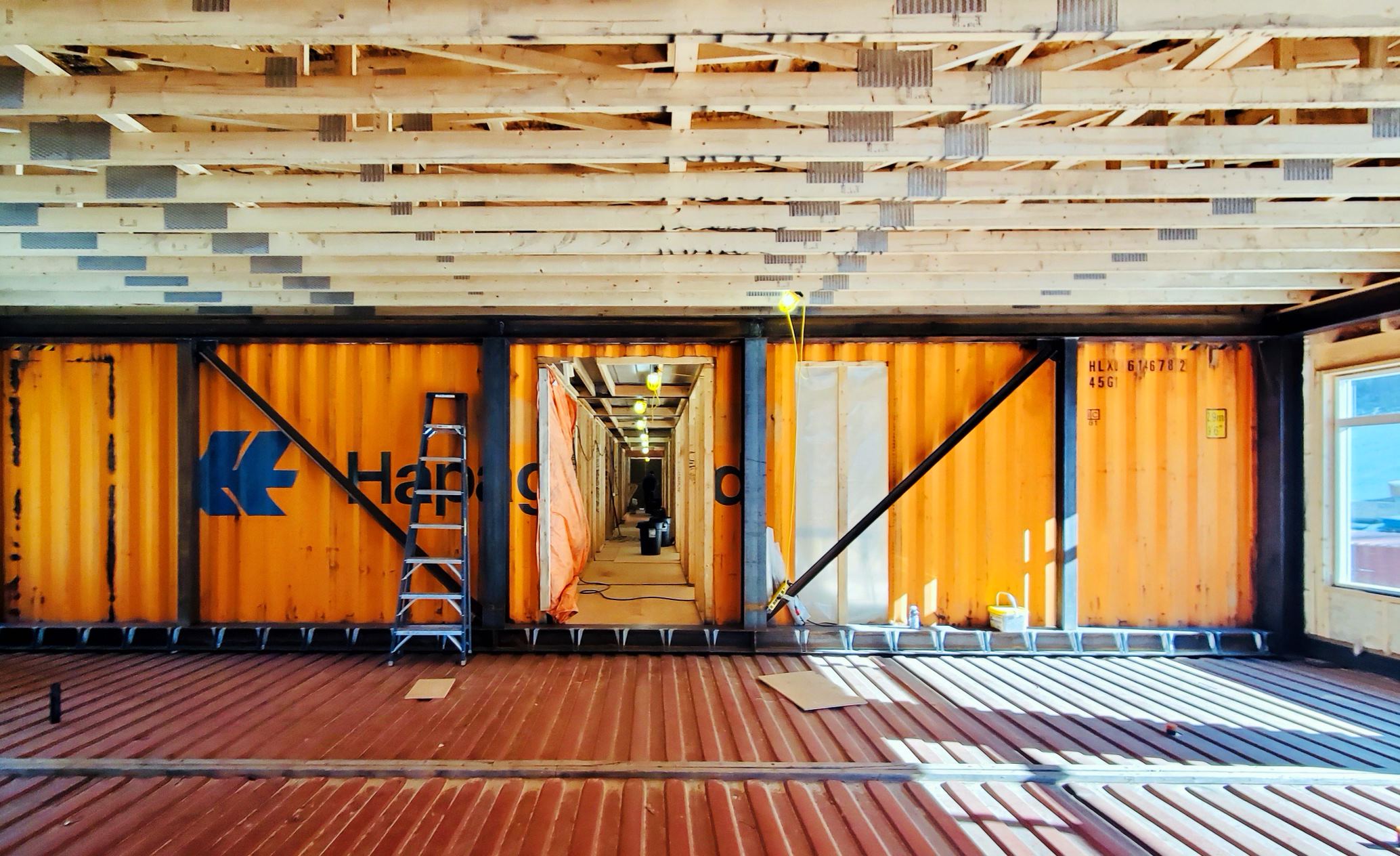 Hinton Employee Housing
What was initially designed as a one-storey employee housing project soon turned into a 4,786 ft2 two-storey building when the Owner realized the value and benefits of utilizing repurposed shipping containers (seacans) for the shell of the building. Working closely with the Owner and Design-Builder, VOSH was asked to develop the second storey addition to incorporate the conceptual design for the main floor. The entire building includes one-bedroom studios, two living room areas, a fitness room, two kitchens and a laundry facility for employees.
Nestled at the edge of Jasper National Park, just 20 kms west of Hinton, the new 34-unit employee housing project is designed to provide on-site accommodations for the Owner's staff. Built entirely out of repurposed shipping containers, this project incorporates a number of sustainable design solutions that optimizes long-term cost savings with respect to the operation and maintenance of the building, as well as enhance the overall comfort of employees who have chosen to reside on site.
Status
Completed July 2021
Client
Private Client
Location
Hinton, AB
Size
445 m² / 4,786 ft²