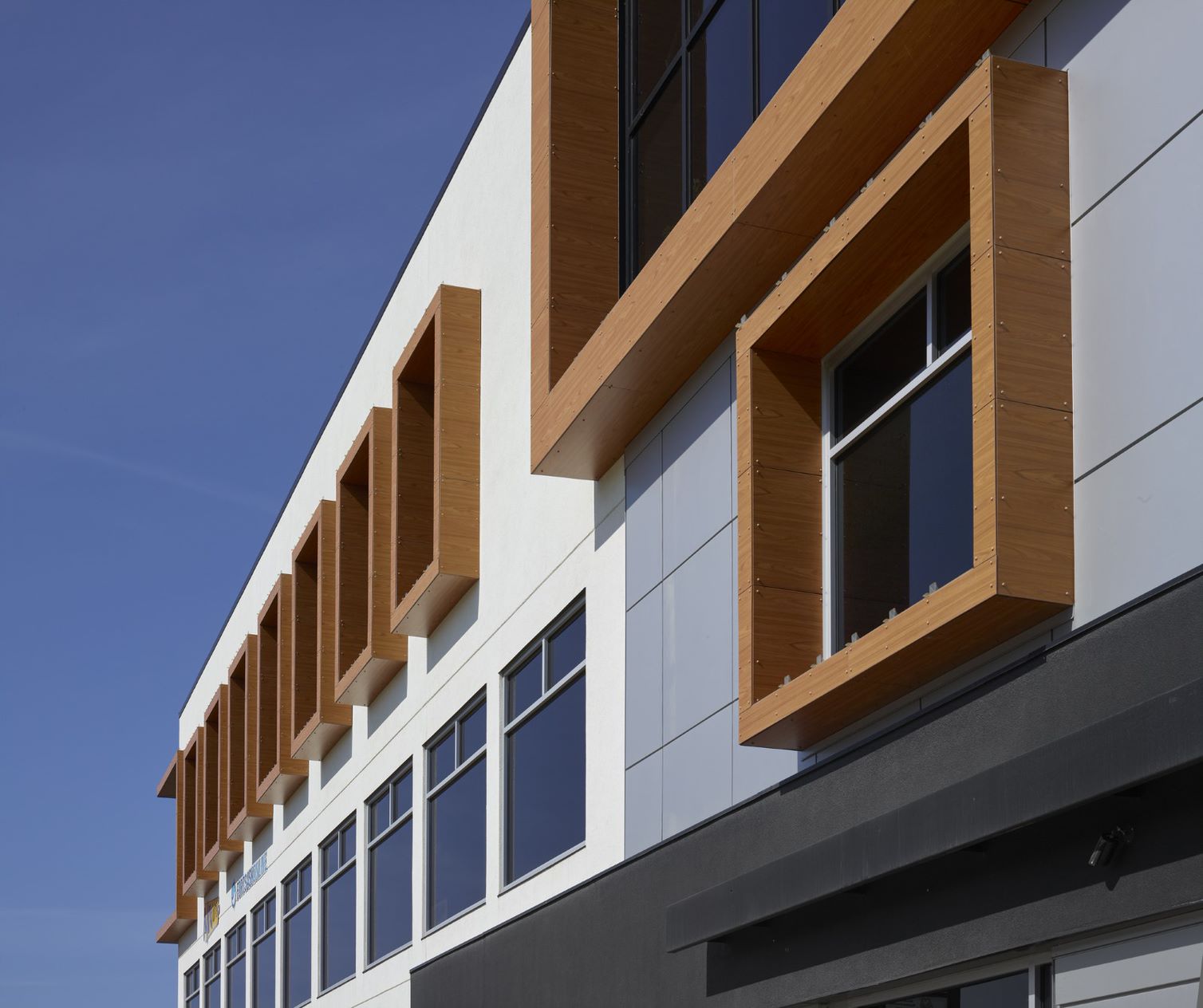 Integrity Land Office Building
Located in Fort Saskatchewan, the Integrity Land Office Building is the headquarters of this well-established land services provider. Completed in 2012, this project saw the renovation of the existing building, as well as the addition of a third storey with a striking corner curtainwall design.
A focal point in the architectural design of the building, the third storey houses a bistro-style cafeteria and additional office spaces. The building also boasts a rooftop patio, complete with a walking path and seating areas for staff.
Tenant improvement design requirements also included the addition of a radio station and optimizing office space configurations to enhance functionality and productivity.
Status
Completed December 2014
Client
Integrity Land Inc.
Location
Fort Saskatchewan, AB
Size
Renovation: 1,696 m² / 18,256 ft²
Addition: 810 m2 / 8,720 ft²