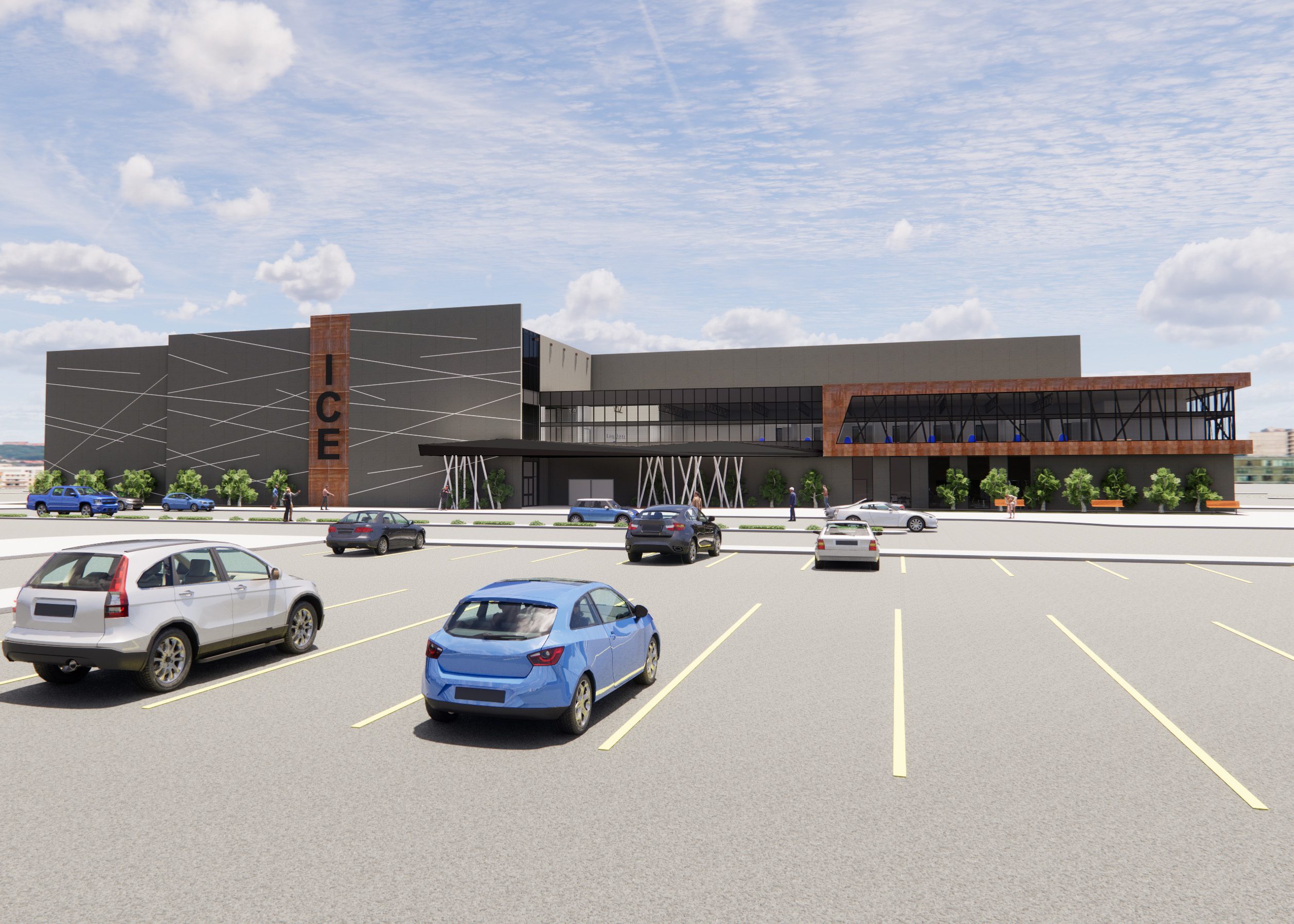 Nisku Twin Rink Recreational Facility
This new twin rink recreational facility will be a dream come true for our Client, whose fervent love for hockey has been translated into the development and management of several sports and entertainment ventures that focus on the integration of athletes, teams, leagues and media. As former AAA hockey players and the Owners of the Western Hockey League's Seattle Thunderbirds, the Senior AAA Stony Plain Eagles, the Alberta Junior Hockey League's Spruce Grove Jr. A Saints, and other ventures in youth hockey camps and programs, our Client is well aware of the lack of ice-time for athletes of all ages and skill levels in Alberta.
During the design phase, VOSH team members worked closely with our Client and their key Stakeholders to determine what else would be needed (other than two sheets of ice and change rooms) to optimize the use of space for this three-storey venue. Through a collaborative design process that consisted of numerous "check-point" presentations, we were able to develop the design of a facility that addresses all the needs and requirements of our Clients and future user groups.
The new facility will provide two NHL-size ice rinks, a box office, a fitness area with a change room for players and a separate one for owners, a "pro-room" with sauna and steam room, a players lounge, a retail outlet, and a coach's room on the main floor. On the second floor of the facility are press/media spaces, an office area with manager and break rooms, a concession area with a lounge, four box seat suites with balcony viewing, and washrooms. The third storey rounds off the programming with a restaurant and serving bar, a commercial kitchen and seating with views that open out to both rinks.
The new Nisku Twin Rink Recreational Facility is a Design-Build project that is currently in the Construction phase of work and is scheduled to open in 2023. 
Video courtesy of the talented team at ELEVEN CREATIVE.
Status
Construction Phase
Client
Private
Location
Nisku, AB
Size
12,306 m² / 132,466 ft²