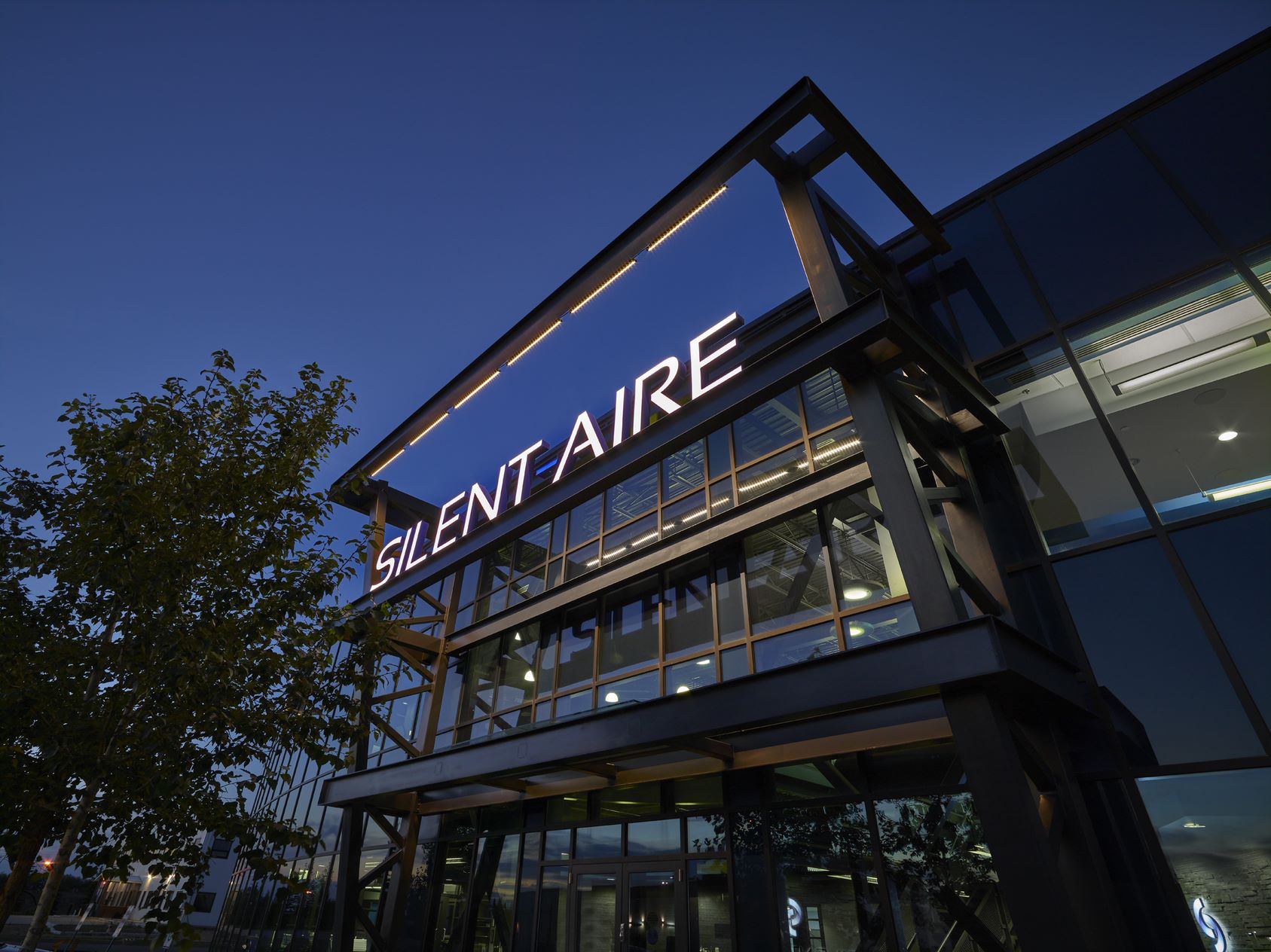 Orion Building – Silent-Aire World Headquarters
VOSH worked closely with our Client to develop the design of the Orion facility. Located in east Edmonton, Orion is home to Silent-Aire's 100,000 ft2 world headquarters and manufacturing facility.
Completed in 2014, this project combines a two-storey office building with a state-of-the-art manufacturing facility, complete with four assembly lines for the production and assembly of custom HVAC solutions for industrial and institutional buildings, as well as mission critical data centres.
Status
Completed December 2014
Client
Silent-Aire
Location
Edmonton, AB
Size
9,290 m² / 100,000 ft²