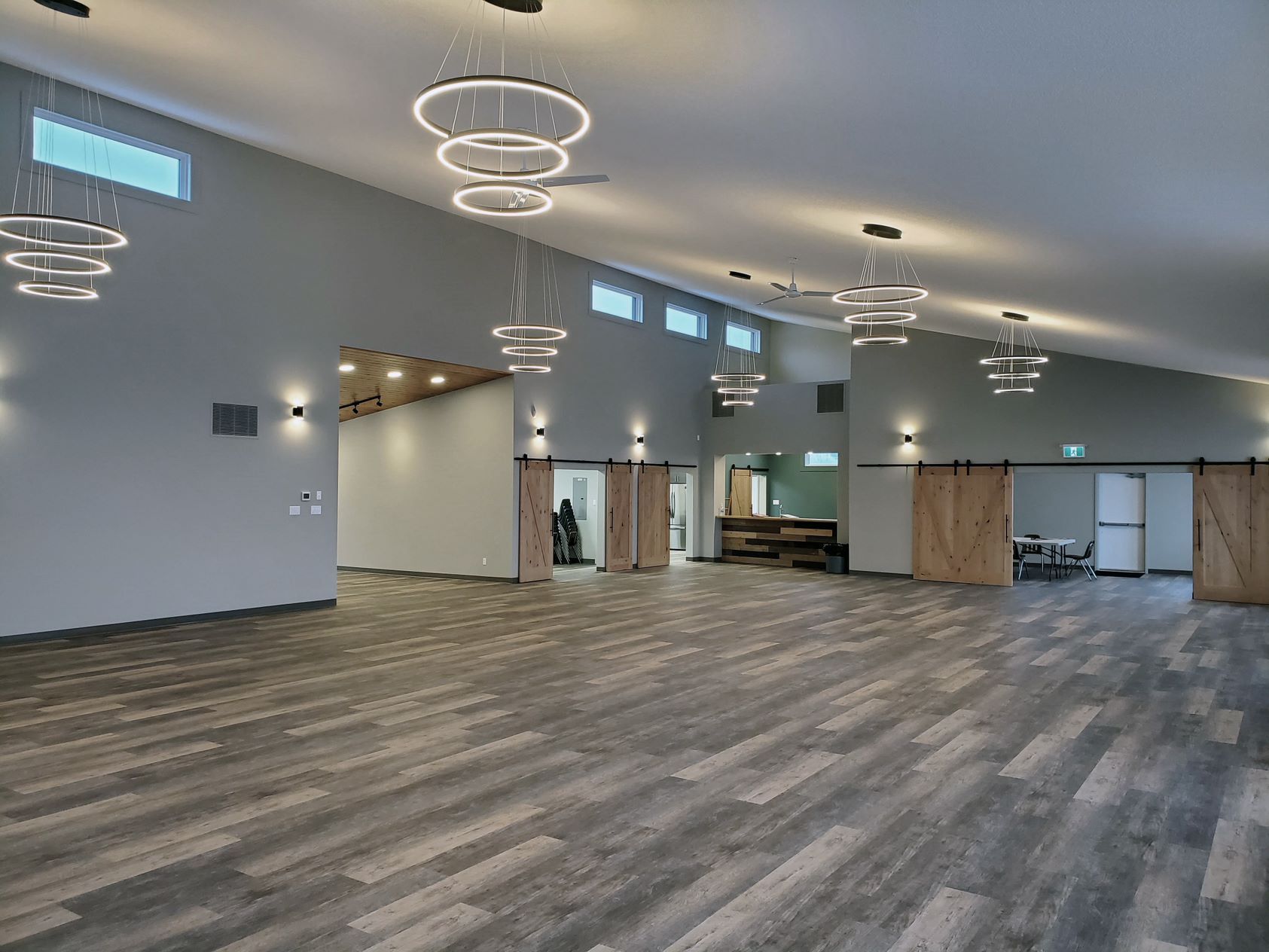 Seba Beach Community Pavilion
Located in one of north central Alberta's oldest and most popular resort areas, Seba Beach's new Community Pavilion replaces an existing structure that was originally built in 1946, which had surpassed its life cycle and was demolished prior to the start of this project.
The new 4,921 ft2 Community Pavilion takes advantage of Wabamun Lake's tranquil views, just steps away from one of two public docks on Seba Beach. The building includes a main hall for hosting community events and private functions, a kitchen/servery, a meeting room, washrooms, a storage room and a large wraparound deck with a BBQ area that looks out onto Wabamun Lake. The Community Pavilion is designed to meet National Energy Code for Buildings (NECB) requirements with a ± 50-year lifespan.
For this project, the VOSH team worked closely with the Client/Owner to develop a functional program that optimizes the use of space and addresses all the needs and requirements for serving Seba Beach's community members and visitors alike. Our team also devised cost-effective design solutions that not only contributes to long-term operational and maintenance savings, but also improves the overall energy efficiency of the building.
Status
Completed December 2020
Client
Private Client
Location
Seba Beach, AB
Size
457 m² / 4,921ft²