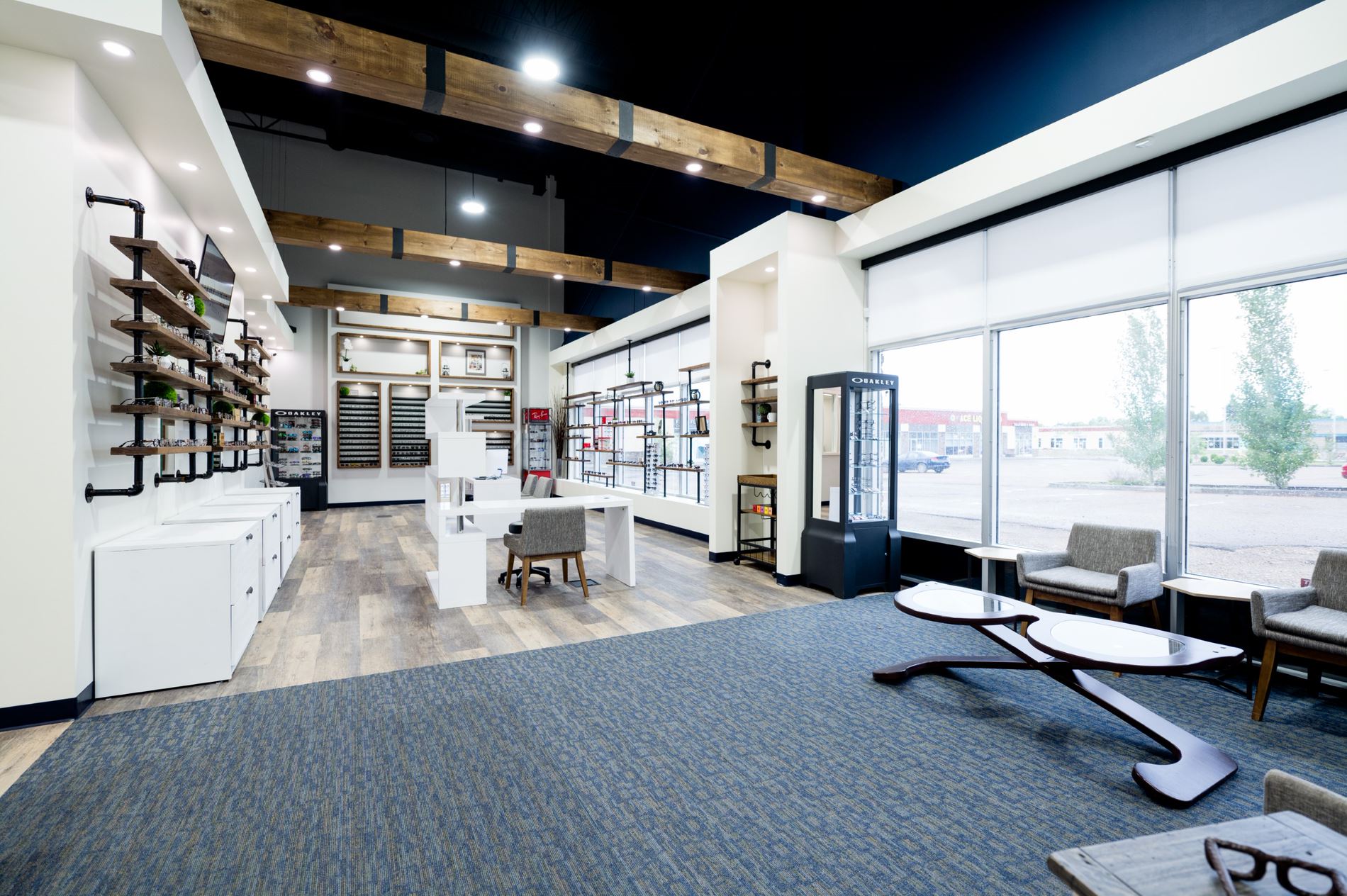 Vivid Vision Optometry Clinic
Located just a few blocks away from Fort Saskatchewan's historic downtown core, Vivid Vision's new 6,750 ft2 optometry clinic is a bright and spacious retail space that was designed for optimal functionality.
For this design-build project, we worked closely with our Client and the General Contractor to ensure that the vision for this tenant improvement was carried through from start to finish. What was once a 'cold shell' space has now been transformed into a modern clinic consisting of a reception area with a designated children's play area, six pre-exam/exam rooms coupled with two laboratories, an office, staff lounge, and ample display spaces.
The overall layout of interior spaces was designed to optimize the use of space in a way that also creates a natural flow of movement from one space to the next. From the choice of the colour palette and furnishings to the selection of wood ceiling beams, each space of Vivid Vision's new home was carefully designed to make an impact.
Status
Completed May 2020
Client
Private Client
Location
Fort Saskatchewan, AB
Size
627 m² / 6,750 ft²